 Innovations in Counseling: Working With Minority Populations
The Universal Nature of Grief
This webinar will identify normal ways grief is expressed and how complex it can be when treating people from communities of color. Grief is not something that our culture embraces, and the message is often to get over it or move on. However, grief ignored doesn't just disappear, and losses can actually accumulate. People who take advantage of space to grieve generally report a decrease in their presenting symptoms, and counselors can provide much needed space for those who are grieving.
As with most underserved communities, there are challenges with seeking help and ingrained messages around vulnerability that can impact the recovery process. Having an awareness of this and the skills to treat trauma is key to treating clients who are grieving. Many of the clients presenting often have a trauma background or are dealing with traumatic loss.
The presenter will provide information on how counselors can normalize what their clients are experiencing related to grief. In addition to grief, other types of losses will be described. Participants will gain awareness of the layers this adds to the grieving process, especially in communities of color. This presentation will go over two grief models and will discuss myths around grief and how they can interfere with the grief recovery process. Participants will gain an understanding of strategies to use and interventions to treat grief. Additionally, participants will gain efficacy in their ability to sit with clients who are grieving.
After this presentation, participants will be able to:
Identify the domains of the common reactions to typical grief and be able to normalize these for their clients.
Explain how other types of losses impact one who is grieving.
Utilize practical ways of treating clients who are grieving.
---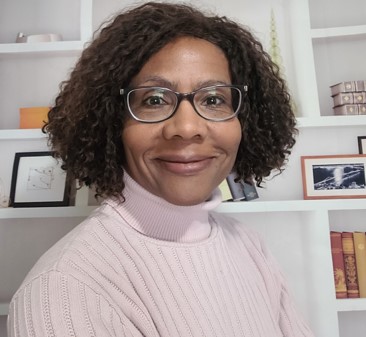 Renee Powers-Scott, MSEd, LPC
Renee Powers-Scott received her master's degree from Eastern Illinois University. She has over 30 years of experience treating trauma, addiction, and loss. She has worked in a variety of settings to develop her expertise and is currently in private practice. She is passionate about grief recovery and generational trauma recovery for underserved populations. She believes it is possible to come to terms with these losses in a way that redefines purpose and perspective in a way that is life affirming.
Renee facilitated a grief group for 7 years, and she has been supervising for the last 13 years. Early on, she recognized the need for more than talk therapy and has been trained in EMDR, Brainspotting, and Somatic work. Additional clinical interests include attachment, self-compassion, and the importance of self-care and its pivotal role in physical, spiritual, and psychological well-being. She infuses self-care strategies into her work with others as much as possible.
Another aspect of Renee's work is providing supervision for provisionally licensed counselors, which she has been doing for many years. She enjoys helping counselors find and develop their voice.
Resisting Hate: Fostering Resiliency and Healing Through a Social Justice Model
According to the Center for the Study of Hate and Extremism at California State University (2018), rates of hate incidents across the United States have dramatically increased since 2016, an issue that mental health providers ought to have awareness of and knowledge and skills in addressing as provider-advocates. This presentation will focus on one community's efforts to disrupt and resist hate incidents through the development and utilization of the Counselor Hate Response Model. Presenters will share with others how the Counselor Hate Response Model was developed and how it is currently being used to train mental health providers in offering support to those who have been the targets of hate. The presenters will also discuss ways to build resilience and healing with communities while working to collaboratively resist hate. They will provide examples of how to engage in community coalitions to support community resilience and advocate for systemic change.
After this presentation, participants will be able to:
Explore the Clinical Hate Response Model and discuss ways to implement the clinically based work within their own communities.
Identify strategies for building resilience and healing within communities while also resisting hate incidents.
Learn how to support and address concerns related to hate experiences; how critical it is to incorporate a multicultural and social justice orientation to the work; how trauma-informed care fits within the context of hate incidents response; how to apply advocacy interventions and community engagement in the context of hate response; and how to intentionally develop the skills of compassion and radical hope in this area.
---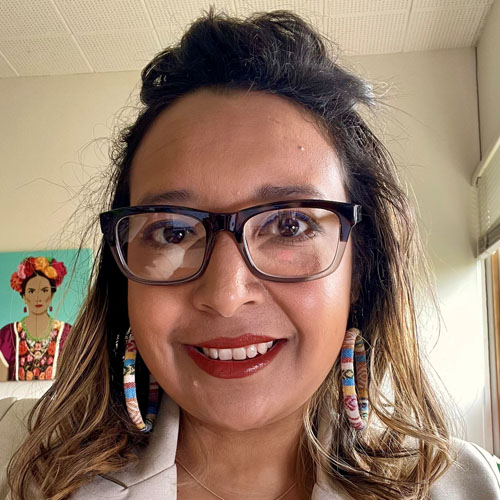 Alexia DeLeon, PhD
Dr. Alexia DeLeon is an assistant professor and co-director of the Lewis & Clark College, Professional Mental Health Counseling–Specialization in Addictions program. She was the founding director of Lewis & Clark's Latino Problem Gambling Services program that launched in 2017 and served over 75 clients in its first year of operation. She has been involved in providing treatment for those impacted by addiction and recovery for many years. Her research interests include the intersection of communities of color and addictions counseling, more specifically, Latinx families impacted by addiction and recovery, and the experiences of Latina clinical supervisors. Her current clinical work includes working with those impacted by addiction and gambling-related issues within Latinx and recovery communities.
Dr. DeLeon maintains a strong commitment to diversity, equity, and inclusion for Latinx communities seeking mental health services. She believes in healing the soul wound of her ancestors for the next generation by practicing cultural humility and trauma-informed counseling, along with other non-Western healing modalities for Indigenous communities. Her clinical work and passion for Latinx wellness aims to transform and heal the physical, mental, emotional, and spiritual wounds of her ancestors by reconnecting with Indigenous healing practices toward a road of recovery, collective empowerment, and liberation.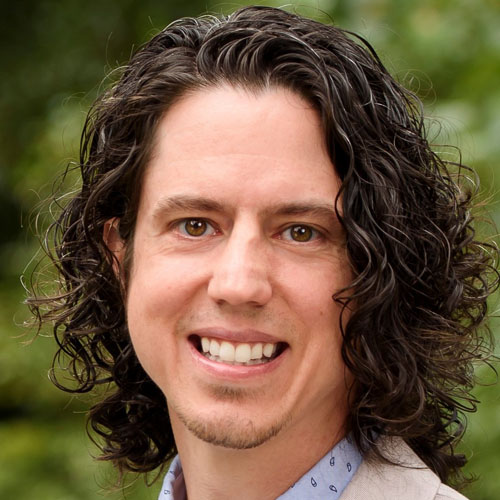 Justin Henderson, PhD, NCC
Dr. Justin D. Henderson is an assistant professor and co-director of the Professional Mental Health Counseling–Specialization in Addictions program at Lewis & Clark College. He has been a mental health counselor for 17 years with extensive mental health administrative experience over the last decade. He has served as a steering committee member of the Portland United Against Hate coalition. His clinical and research interests include counselor hate response, the integration of compassion-focused interventions, addictions counseling, burnout, and social justice-oriented counseling. He is a member of the American Counseling Association, the Association for Counselor Education and Supervision, and Counselors for Social Justice.
Spiritual Care for Suicidal Veterans: Pilot Study of the Impact on Substance Abuse, Treatment Compliance, and Suicide Prevention
As a part of its Innovations in Counseling series, the NBCC Foundation invites you to a no-cost webinar on Wednesday, Sept. 14, 2022, from 1–2 pm EDT. Live webinars are available at no cost to NCCs and current NBCC Foundation scholars and fellows, and documentation of one clock hour of continuing education is available for registrants who attend the full webinar.
The Crisis, Orientation, Refresh, and Empower (CORE) intervention is a short phase-driven and easily comprehensible crisis intermediation that evokes a spiritual-cognitive-behavioral approach to a veteran's recovery. CORE researchers found that this crisis intervention, in addition to face-to-face interaction, can be delivered via telehealth. Its goal is to derive spiritual empowerment in the mental health of vulnerable populations as a coping tool. CORE was performed in the Veterans Affairs Medical Center inpatient psychiatric unit, with patients who were admitted for suicidal ideation/attempt (SI/SA). Preliminary clinical outcomes indicated an increase in current and new mental health service compliance along with a decrease in SI/SA rehospitalizations among veterans 1 year after receiving the CORE crisis intervention. CORE will be entering its second phase as part of patients' treatment.
After this webinar, participants will be able to:
Explain the importance of using spirituality in recovery.
Understand the importance of spirituality in sobriety and mental health appointment adherence.
Obtain additional resources to be used in patients' care such as chaplaincy/faith-based services.
---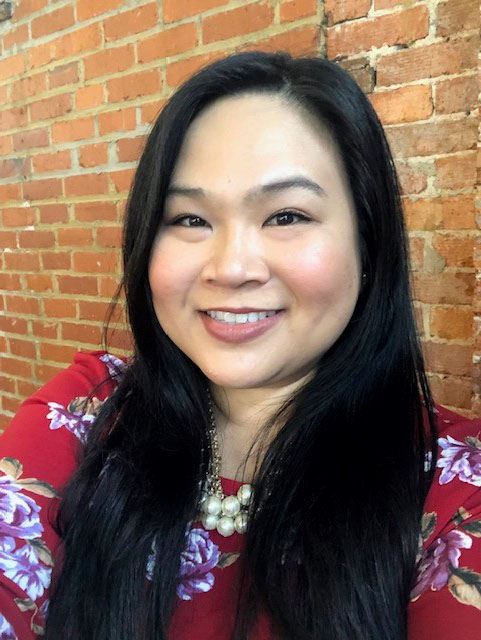 Christina Javete, MS, NCC, LMHC
Christina Javete is a National Certified Counselor and a Licensed Mental Health Counselor. She received her master's in counseling and psychology from Troy University–Tampa site. Javete currently works at the acute inpatient psychiatric unit at James A. Haley Veterans Affairs Hospital located in Tampa, Florida.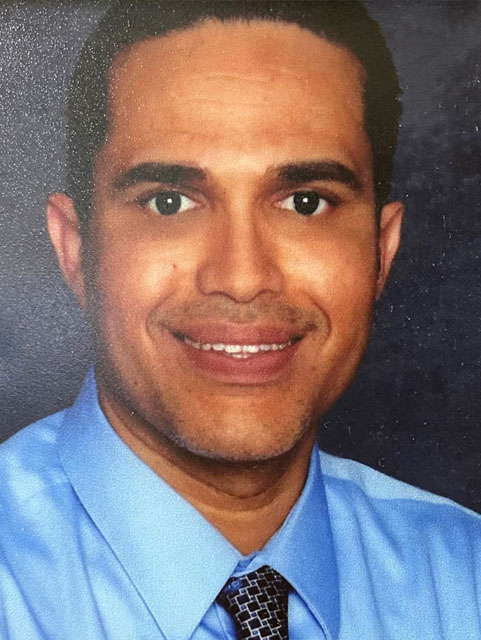 Woodburne Levy, MD
Dr. Woodburne Levy is a Board Certified Psychiatrist and currently works at the James A. Haley Veterans Affairs Hospital located in Tampa, Florida. Dr. Levy is also an assistant professor at the University of South Florida Morsani College of Medicine.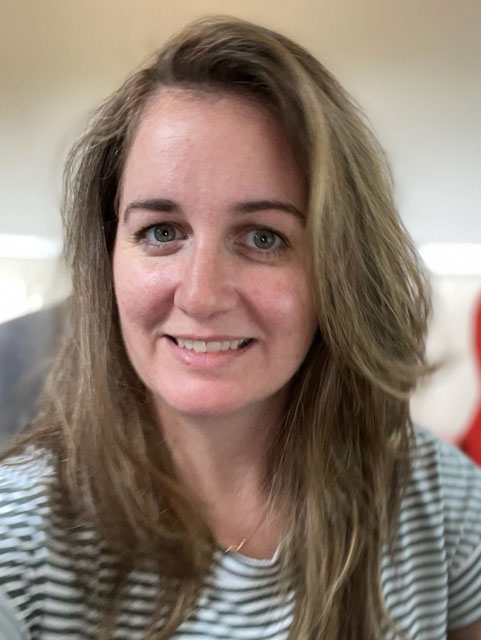 Courtney Perez, DNP
Dr. Courtney Perez obtained her doctorate as a psychiatric nurse practitioner from the University of Florida. She currently works in the outpatient unit at the Tampa Veterans Affairs Substance Use Disorders Specialty Clinic.
Do No Harm: Cultivating Equitable Gender & Diversity Inclusion Among the Counseling Profession
Providing clinical-related services to individuals who identify as LGBTQIA2S+ is quite similar to providing clinical services to other cultural groups among the counseling profession. As with most culturally underrepresented groups who are seeking clinical services, members of the LGBTQIA+ population have specific experiences and stressors in their lives that can impact their mental health. By developing an understanding of such a vulnerable population, social situation, and potential needs, mental health providers are able to begin cultivating equitable gender diversity and inclusion among the counseling profession.
This presentation acknowledges that although the LGBTQIA2S+ population and community share common experiences, they are in fact individuals whose personal experiences need to be understood and affirmed from the intersections of their varying identities rather than their sexuality, intersex status, or gender identity.
After this webinar, participants will be able to:
Identify terms specifically related to the LGBTQIA2S+ community and differentiate among terms that are considered offensive.
Implement strategies to assist with the development of rapport and discussing sexuality within the counseling profession and clinical setting.
Explore their personal biases and discuss how those biases impact and/or influence their professional ethics.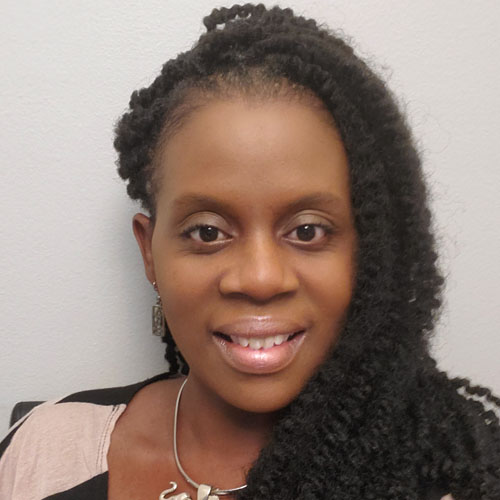 Karla Sapp, EdD, NCC, CCMHC, MAC, ACS, LMHC-S, LPC-S
Dr. Karla L. Sapp is currently licensed by the Georgia Composite Board of Professional Counselors, Social Workers, and Marriage and Family Therapists as a Licensed Professional Counselor and the Florida Department of Health as a Licensed Mental Health Counselor. She also holds the following certifications and credentials: National Certified Counselor, Certified Clinical Mental Health Counselor, Master Addiction Counselor, Certified Professional Counselor Supervisor, and Approved Clinical Supervisor.
Dr. Sapp is currently a member of the Licensed Professional Counselors Association of Georgia and is the former Coastal District Representative. Dr. Sapp is also a member of the Florida Counseling Association and currently the Public Awareness and Legislative/Public Policy Committee Co-Chair as well as the former Member-At-Large for the Florida Association of Counseling Education and Supervision, which included the responsibilities of chairing the Professional Development and Awards Committees. She serves as a NAADAC Critical Issues in the Black Community Committee member as well as a member of the National Board for Certified Counselors Minority Fellowship Program Addiction Counselor Advisory Council. Dr. Sapp is also an Interdisciplinary Training Advisory Committee member with the American Psychological Association's Interdisciplinary Minority Fellowship Program.
A graduate of Armstrong Atlantic State University (BS in criminal justice), South University-Savannah (Master of Arts in professional counseling) and Argosy University (Doctor of Education in counseling psychology), Dr. Sapp has been practicing for 14 years, specializing in general mental health and addictions counseling, among the adult and criminal offender populations, and she previously worked with adolescent student athletes and athletic professionals in her part-time private practice.
She also has experience working in inpatient acute hospitalization, outpatient, and correctional settings and is currently the founder of Project H.O.P.E of Coastal Georgia, Inc, located in Southeast Georgia. Dr. Sapp is a fierce social justice and legislative/public policy advocate and was awarded the 2020 Mental Health Advocate Award from the Black Mental Health Symposium. She virtually attended and successfully completed the Congressional Black Caucus Institute Advocacy and Campaign Training (ACT) in August 2020. Dr. Sapp was also the recipient of a Congressional One-Minute of the United States Congress House Floor by Rep. Earl "Buddy" Carter (GA-01) in February 2021.
Dr. Sapp has previously worked as an adjunct faculty member at South University-Savannah campus and Georgia Southern University-Armstrong/Liberty campus. She is a Disaster Mental Health volunteer with the American Red Cross and was actively involved in both the Louisiana Floods and Hurricane Matthew disaster relief efforts, providing mental health services to those affected in 2016. A scholarly practitioner, Dr. Sapp has a research interest in lifestyle choices and wellness, offender treatment and rehabilitation, developmental counseling, trauma, disaster mental health, social justice and public policy advocacy, and has presented at several global, national, regional, state, and local counseling-related conferences and events. Dr. Sapp is an active member of Delta Sigma Theta Sorority, Incorporated.
The Power of Public Policy Advocacy in Improving Mental Health Among Underserved Populations
Curious about public policy advocacy and how it can benefit you and your clients who are impacted by poverty? This webinar will share powerful examples of public policy advocacy used by counseling professionals to help the profession, clients, and communities improve community mental health. Participants will also take steps to start crafting their own public policy advocacy plan to tackle an issue related to mental health.
After this webinar, participants will be able to:
Discuss the meaning and utility of public policy advocacy as it relates to the counseling profession and mental health.
Identify at least one area of interest in advocacy for the profession as it relates to mental health in underserved populations and identify initial steps that can be taken to get involved in that work as it relates to public policy advocacy.
Identify at least one area of interest in mental health advocacy that can be taken to support clients and communities and identify initial steps that can be taken to get involved in that work through public policy advocacy.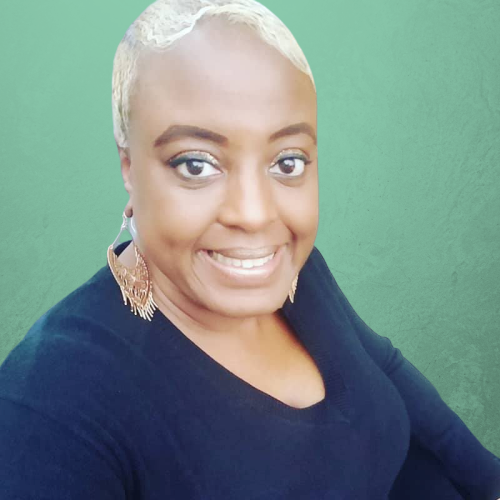 Monica Coleman, MS, NCC, BC-TMH, PLPC, CRC
Monica L. Coleman is recognized as an emerging leader in counselor education and evaluation. Her work utilizes social justice counseling and advocacy, participatory evaluation, and community-engaged research in its efforts to dismantle systemic oppression so that individuals, communities, and organizations can thrive. She has spent more than a decade as an entrepreneur advocating for and with people and organizations that are working to advance health, racial, food, disability, education, and economic justice at local, state, and national levels. She specializes in adolescent mental health in her clinical work, is a licensed counselor in the state of Mississippi, and holds several national certifications. She is currently a doctoral candidate in the counselor education and supervision program at the University of Mississippi.
Higher Level of Care Guidelines for Children and Adolescents
In this webinar, participants will learn how to determine when a child or adolescent may need more therapeutic support and understand the different levels of care that can accommodate their needs. The webinar will also explore the differences in criteria for intensive in-home services, intensive outpatient services, partial hospitalization, acute hospitalization, and residential treatment.
During this webinar, attendees will:
Determine when children and adolescents need a higher level of care.
Screen and assess clients effectively to determine level of care needed.
Understand barriers and difficulties accessing resources for children and adolescents when higher level of care is needed.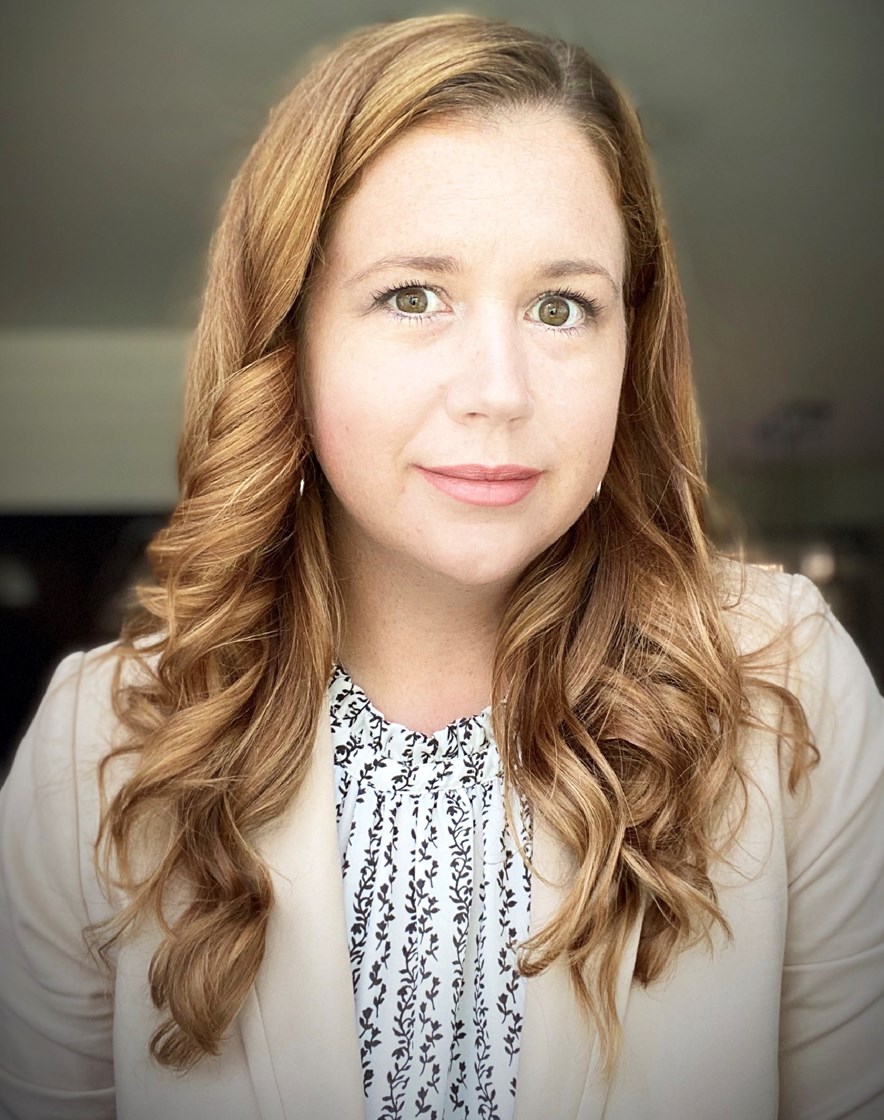 Kristin Cheshire, MS, LCMHC, LCAS
Kristin Cheshire is an accomplished Licensed Clinical Mental Health Counselor and Licensed Clinical Additions Specialist with over 12 years of experience in diverse behavioral health care settings. She has served in several leadership positions with a focus on program and team development. She believes cultivating relationships is the key to success in building strong teams that are passionate about providing quality behavioral health services. Ms. Cheshire is currently serving as the Executive Director for Pasadena Villa Outpatient Triad providing partial hospitalization and intensive outpatient services to individuals struggling with mental health conditions. In this role, she serves her team by providing support, leadership, and supervision to ensure that they are equipped with the tools needed to deliver exceptional care.
Ms. Cheshire's 12+ years of experience includes providing direct care in inpatient hospitals; providing individual, group, and family therapy in outpatient settings; overseeing operations in substance abuse intensive outpatient programs; overseeing clinical and administrative duties for nonprofit grants; and leading many trainings and workshops on various topics related to mental health, substance abuse, and trauma. She is passionate about breaking down stigmas and creating safe spaces for staff and clients to feel heard and grow into the best versions of themselves.
Creating Opportunities for Change: Counseling Women of Color With Substance Use Disorders
This webinar will focus on highlighting the prevalence of substance use disorder among women of color. It will help participants reflect upon how the intersectionality of race, ethnicity, culture, education, age, and economic status impacts women of color and the risk for developing a substance use disorder. This presentation will also introduce attendees to the current barriers to accessing services and present options for addressing those barriers. Finally, the presenter will share tips for educators, clinicians, and practitioners on providing culturally competent services that support healing and long-term recovery.
During this webinar, attendees will:
Better understand the prevalence of substance use disorder among women of color.
Recognize the intersectionalities that exist for women of color in relation to substance use.
Identify culturally responsive approaches to working with women of color experiencing issues with substance use and how to alleviate barriers to accessing resources.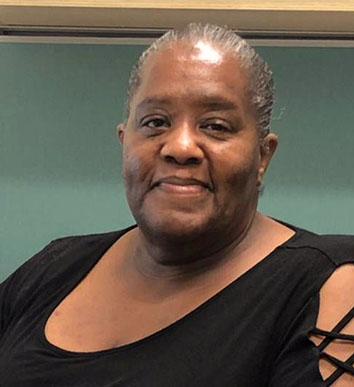 Yvonne Ward, PhD, NCC, LCMHC, LCAS, CCS, QS
Dr. Yvonne Ward obtained her doctorate in rehabilitation counseling and rehabilitation counselor education from North Carolina Agricultural and Technical State University. She has worked in community mental health for the last 30 years helping individuals from marginalized groups and those experiencing mental health and substance use issues related to intellectual and developmental disabilities to achieve their goals. She has a passion for teaching and mentorship and uses experiential learning to assist students in putting concepts into context. She has a joint publication in the International Journal of Social Science Studies and a published article in the Carolina Counselor newsletter. She is committed to supporting others through the dissertation process as a dissertation coach and plans to further research best practices for clinical supervision.
Counselors in Solidarity With the Asian Population in the United States: Support and Advocacy for #StopAsianHate
Since COVID-19 severely hit the United States, the Asian population living in the United States has been unfairly blamed and victimized as the cause of the pandemic. COVID-19–related hate crimes and racism against Asians have surged, and the impact has been detrimental to their psychological well-being. In an effort to address the ongoing mental health impacts on the Asian population as well as the role counselors play in mitigating their pain, this webinar seeks to broaden counselors' current understanding of mental health concerns among the Asian population in the United States. The webinar will primarily focus on providing culturally relevant counseling services to this population with regards to ongoing COVID-19–related discrimination, promoting counselors' awareness and ability to advocate for the Asian population, and fighting against the prevailing discrimination targeted at them.
During this webinar, attendees will:
Gain knowledge about how the COVID-19 pandemic has affected the Asian population in the United States, including their mental health.
Learn research-based strategies to provide culturally responsive counseling services to the Asian population in the United States.
Discuss how to advocate for the Asian population and fight against anti-Asian violence during the pandemic.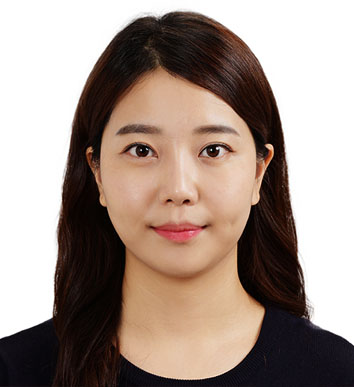 Hyemi Jang, MA
Hyemi Jang is a second-year doctoral student in the counseling and counselor education program at North Carolina State University. She received her Master of Arts in educational counseling from Seoul National University in South Korea. Before enrolling in her PhD program, she worked as a counselor for 4 years at Korea Youth Counseling and Welfare Institute (KYCI), a South Korean government-affiliated counseling institute. Her clinical work at KYCI primarily focused on counseling at-risk adolescents and providing training programs to youth counselors in community counseling settings. Her current research and clinical interests lie in interventions for at-risk adolescents and in multicultural and social justice counseling issues, especially regarding racial or gender-related areas.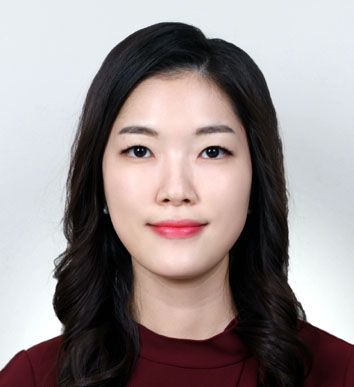 Jihyeon Choi, MA
Jihyeon Choi is a doctoral student in the counselor education program at The Ohio State University. She earned her master's degree in educational counseling at Seoul National University in South Korea. During this time, she was part of multiple research teams and conducted counseling and education-related research. By participating in these research teams, she published articles on the subjects of school counseling, adverse childhood experiences and protective factors, and social–emotional learning. As a researcher, she is also interested in international students' utilization of college counseling services, the mental health of the Asian population during the pandemic, and social justice. She has presented on these topics of interest and is currently working on research about those issues.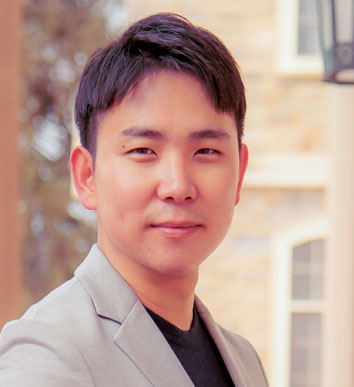 Isak Kim, PhD, NCC
Dr. Isak Kim is an assistant professor in the clinical mental health counseling program at the University of Nebraska, Omaha. His research focuses on interpersonal violence and trauma as well as youth mental health, with an emphasis on social justice. He is the recipient of multiple research grants from academic associations, such as the Association for Counselor Education and Supervision, the American Educational Research Association, and the Korean Counseling Association – International Chapter, to support his research on various forms of trauma. His clinical background focuses on working with individuals with a history of traumatic events, internalizing problems, or crises. Dr. Kim is committed to multicultural and social justice counseling and expanding educational, cultural, and personal opportunities for marginalized individuals.
"Playing in deh Yard": Counseling Children and Families From the Caribbean
This webinar will provide education around and suggestions for implementing trauma-informed principles when working with children and families of Caribbean descent. Caribbean culture is unique and different in some ways from African American culture. Caribbean children are often silenced, and their feelings may be subsequently invalidated. Play therapy is a therapeutic approach to help children express their thoughts and feelings in their own language—play. Sometimes in the Caribbean culture, play is suppressed, thus reinforcing the idea that "children should be seen and not heard." There are many implications for this type of thinking, and this webinar seeks to explore some of these implications and offer interventions for counselors.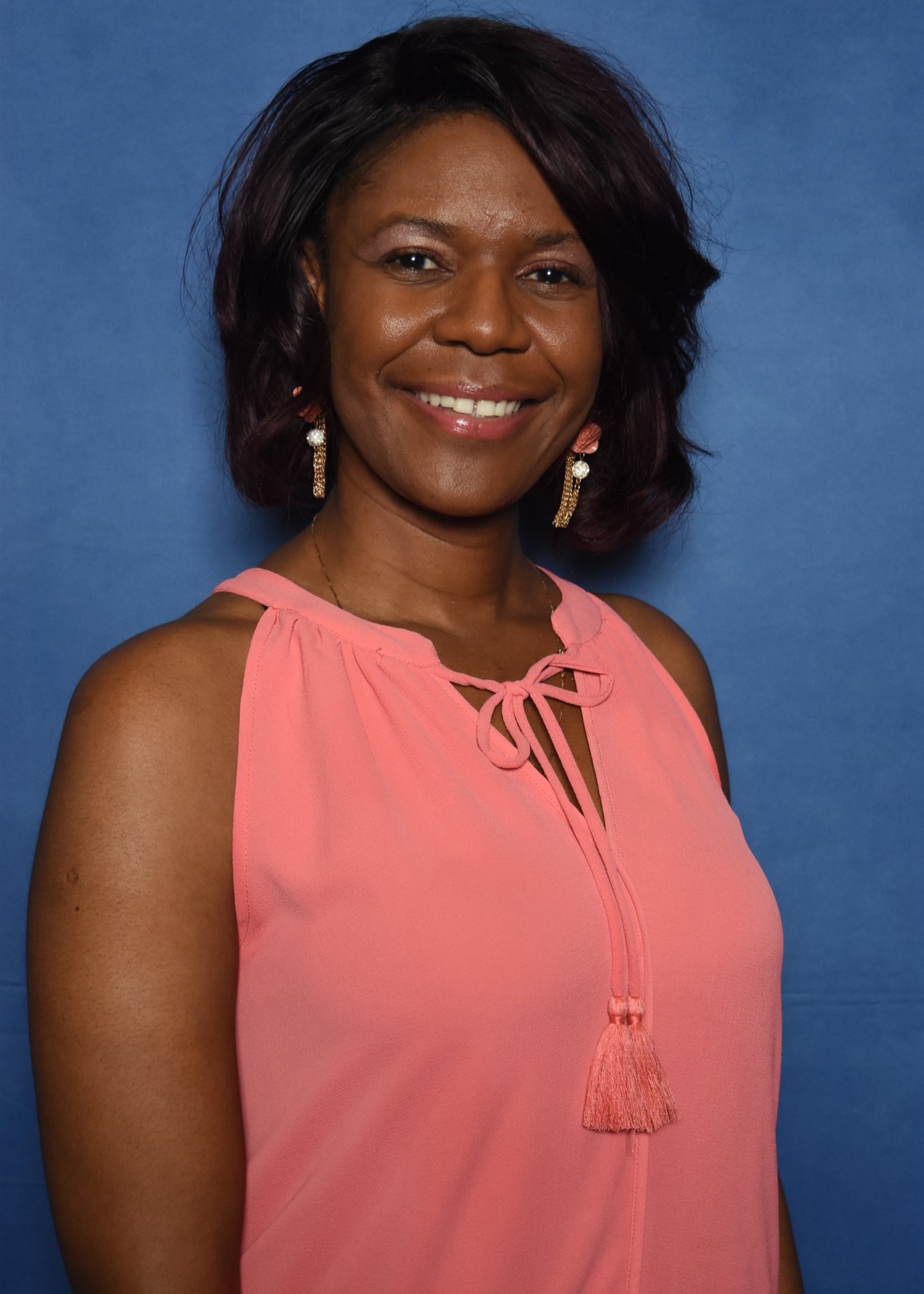 Elisa Niles Thorne, PhD, NCC, MHC-S, CCTP, CCMHC, RPT-S
Dr. Elisa Niles Thorne is a Licensed Mental Health Counselor in the state of Florida. She is also a National Certified Counselor and a qualified supervisor for mental health and marriage and family therapist interns. Dr. Niles Thorne is a 2016 recipient of a National Board for Certified Counselors Minority Fellowship Program award. She completed her undergraduate and graduate education at the University of the Virgin Islands and Argosy University. She then earned her PhD in counselor education and supervision at Walden University, where she wrote her dissertation entitled Impact of Trauma on Reoccurring Homelessness in the U.S. Virgin Islands.
Dr. Niles Thorne is currently an adjunct faculty member at Hodges University and Liberty University and also works in private practice. She served as the membership chair of Chi Sigma Iota-Omega Zeta Chapter, community lay director for the Suncoast Emmaus community, and member-at-large for the Florida Association for Multicultural Counseling and Development. She also served on the Board of Directors for the Florida Mental Health Counselors Association, as past chair of the Continuing Education Committee for the Florida Association for Play Therapy, and as co-chair for the Florida Counseling Association Convention Committee. She has presented at local, state, and national conferences and is now a published contributing author in the textbook, Techniques and Interventions for Play Therapy and Clinical Supervision.
NBCC Foundation has been approved by NBCC as an Approved Continuing Education Provider, ACEP No. 805. Programs that do not qualify for NBCC credit are clearly identified. NBCC Foundation is solely responsible for all aspects of the programs.
Each state sets its own requirements for licensure, including continuing education requirements to maintain licensure. Questions about CE requirements for state licensure should be directed to your state board. You can find their contact information on our state board directory.