 Innovations in Counseling: Working With Minority Populations
Building Environments to Prepare the Way for Trauma-Informed Care
Creating trauma-informed care (TIC) environments calls for a deeper understanding of the nature and implications of trauma on the populations served. Even deeper, there is a need for reframing our thinking around healing from trauma and assisting clients in a way that decreases hurt and increases healing. Using SAMHSA's (Substance Abuse and Mental Health Services Administration) trauma-informed care approach to disasters and incorporating evidence-based research on trauma care, learn how to create TIC environments in a myriad of settings.
After this presentation, participants will be able to:
Define trauma through a clinical and real-world lens.
Explain how trauma affects brain functioning and behaviors.
Apply a four-pronged approach to creating trauma-informed care environments.
---
Presenter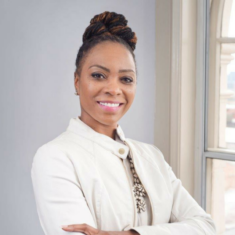 Angélique Black McKoy, MS, NCC, LGPC, CTP
Angélique McKoy is a seasoned trainer and facilitator, Licensed Professional Counselor and National Certified Counselor (NCC). She has notable counseling experience with a myriad of populations including children and families (child-serving organizations/OMHC), child welfare (treatment foster care), and pastoral counseling. She is a motivational speaker, pastoral counselor, and recorded singer. She holds a bachelor's degree in Psychology from the University of Phoenix, and a CACREP-accredited master's degree in Clinical Mental Health Counseling. Angélique is clinically licensed in the state of Maryland and has a Certified Trauma Professional distinction and Diversity, Equity and Inclusion in the Workplace certification from the University of South Florida, Muma College of Business.
Angélique is the Training Institute Manager at The House of Ruth Maryland overseeing the efforts of the Training Institute team and ensures the quality of its services to best meet the educational needs of the community. She is also responsible for creating professional development opportunities and develop a package of technical assistance products that highlight field best practices and serve as a social enterprise for the organization.
She is a native New Yorker transplanted to Maryland in 2015 with her husband, daughter and sweet fur-baby. A fierce advocate for special-needs children and families, Angélique's philanthropic work includes serving as Co-Chairperson of the Harford County Special Education Citizens Advisory Committee and a Board Member of Not-Another Child, Inc. in New York City, whose mission is to provide wholeness, healing, and advocacy to communities and families of gun violence and other traumatic events.
Culturally Responsive Practices for Serving the Undocumented Immigrant Community
This session will educate and engage helping professionals in the process of supporting the undocumented population in equity-minded counseling. The presenter will share a variety of theoretical frameworks, creative approaches, and practical applications to support clinicians in gaining awareness of their own strengths and growing edges within this work. Participants should come prepared to engage in critical reflection of systems of oppression and implicit bias as they pertain to this special population, with a particular focus on educational and career implications. Participants will also gain an understanding and background of documentation status, including key terms and laws pertaining to this population, evidence-based counseling theory and practices, and empowering clients through a collaborative partnership. Special attention will be paid to increasing advocacy and social justice skills.
After this presentation, participants will be able to:
Understand the background knowledge and skills related to clinical counseling for undocumented populations, including best practices and evidence-based theories to use during counseling.
Implement culturally responsive research and resources during personal, academic, and career counseling for undocumented populations.
Articulate strategies to increase culturally sensitive counseling toward undocumented populations.
---
Presenter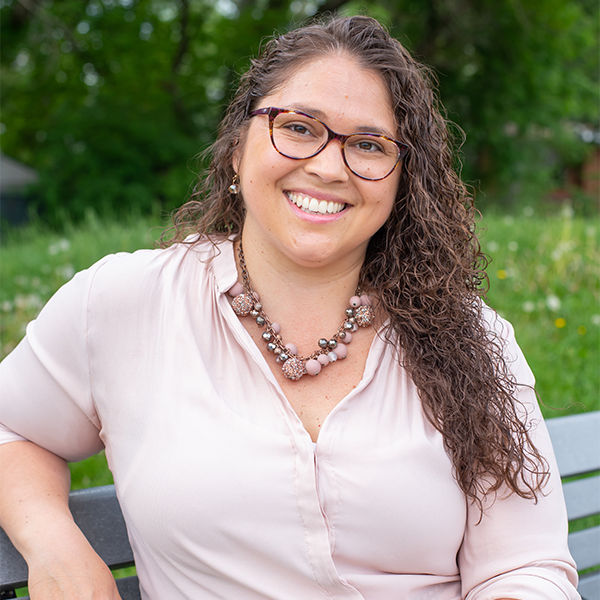 Pamela Fullerton, MA, MEd, NCC, LPC, LCPC
Pamela Fullerton is the founder of Advocacy & Education Consulting, a counseling and consulting organization dedicated to ensuring social justice and advocacy through access to mental health and well-being services. She is a Latina bilingual Certified Clinical Trauma Professional (CCTP); a Certified Dialectical Behavior Therapy professional (C-DBT); and a clinical supervisor and consultant specializing in working with BIPOC communities, undocumented communities, immigration and acculturation, trauma, life transitions, and career counseling. Fullerton is an adjunct instructor in the counselor education department at Northeastern Illinois University and also runs a nonprofit to support Latinx youth in the Chicagoland area. She is also a 2021 NBCC Minority Fellowship Program Doctoral Fellow and a current doctoral candidate at Governors State University.
Counseling Black Women–HERstory, Humility, Healing
Black women are entering therapy at rates higher than ever before. Black women present to counseling with a range of presenting problems; however, Black women have a collective history that may also impact their mental wellness. This collective history includes experiences of gendered racism and trauma. Although most mental health practitioners report seeing at least one client presenting with racial trauma, the majority of practitioners express being undertrained in addressing racial trauma. Lack of culturally competent care can result in premature termination, diagnostic errors, and re-traumatization. This webinar aims to advance practitioners' cultural competence in working with Black women. Participants will explore historical and current sociocultural factors that impact the mental health of Black women. Ethical concepts and cultural humility will be defined in treating Black women. Finally, the workshop will outline radical healing and decolonizing approaches to working with Black women.
After this presentation, participants will be able to:
Identify sociocultural and historical experiences that impact the mental wellness of Black women.
Define cultural humility and culturally competent care with Black women.
Describe culturally relevant treatment modalities specific to treating Black women.
---
Presenter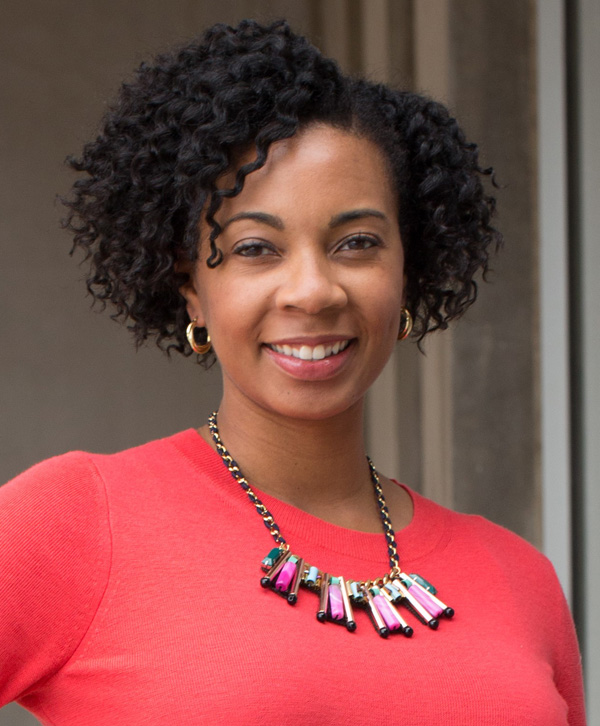 Kimber Shelton, PhD
Dr. Kimber Shelton is a licensed psychologist and owner of KLS Counseling & Consulting Services. She provides psychotherapy, professional consultation, and diversity-related trainings. Dr. Shelton specializes in the areas of cultural competence, ethnic minority and LGBTQ+ issues, trauma, and relationship concerns. Additionally, she serves as an adjunct instructor in a graduate counseling training program. Dr. Shelton has over 20 publications and presents nationally and internationally. She is the coeditor of the recently released Handbook on Counseling African American Women: Psychological Symptoms, Treatments, and Case Studies. Dr. Shelton is the co-creator of the Worthiness, Womanness, Blackness: Counseling Black Women Conference. She earned her PhD in counseling psychology from the University of Georgia and MS in mental health counseling from Niagara University.
NBCC Foundation has been approved by NBCC as an Approved Continuing Education Provider, ACEP No. 805. Programs that do not qualify for NBCC credit are clearly identified. NBCC Foundation is solely responsible for all aspects of the programs.
Each state sets its own requirements for licensure, including continuing education requirements to maintain licensure. Questions about CE requirements for state licensure should be directed to your state board. You can find their contact information on our state board directory.