 2023 Global Capacity Building Conference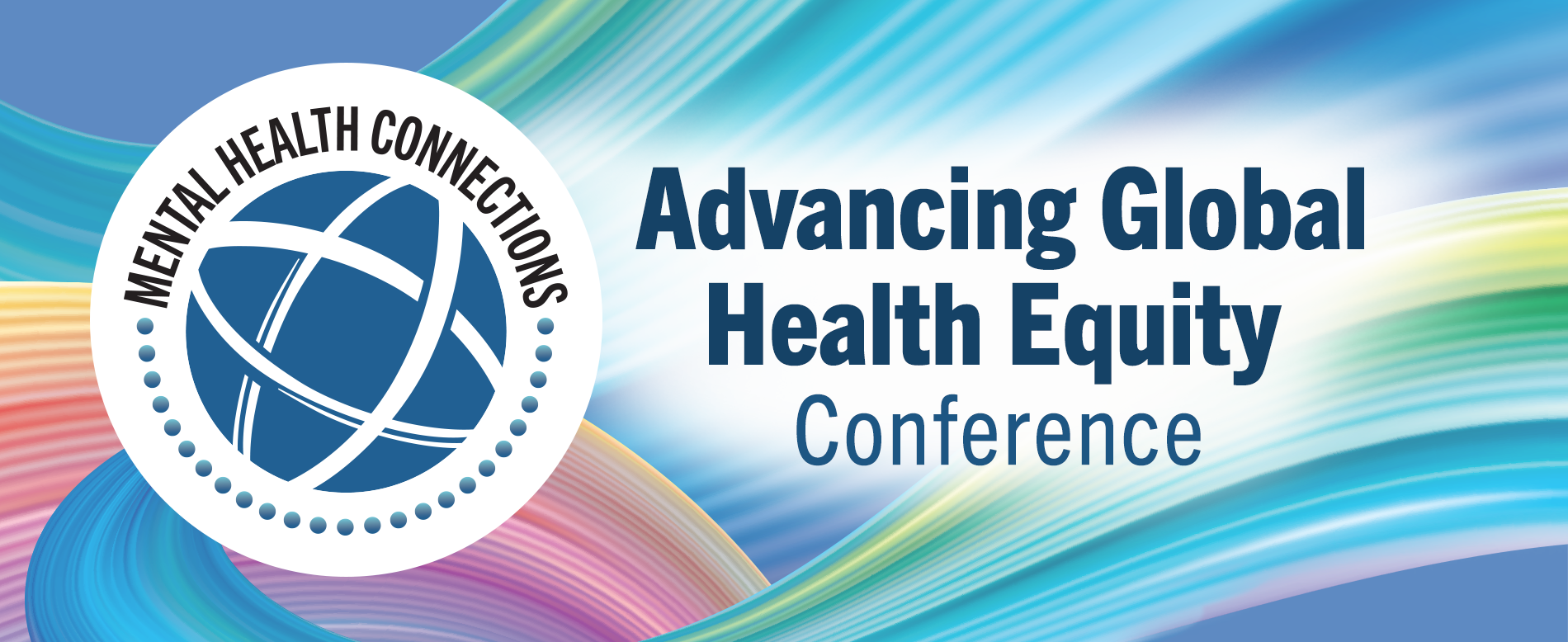 Since 2003, NBCC and Affiliates has worked with partners worldwide who are interested in professionalizing counseling and increasing mental health service capacity. In addition, through this work and these partnerships, NBCC has become aware that many counselors and counselor educators are also engaged in and dedicated to collaborating across borders and cultures. This has allowed for a better understanding of the differences, similarities, and mutual need for effective counseling and mental health training, practice, and research within and across borders.
Mental Health Connections: Advancing Global Health Equity
NBCC and the NBCC Foundation invite you to join us during our fourth international virtual conference, Mental Health Connections: Advancing Global Health Equity.
This year will highlight education or training, practice, and research geared toward increasing mental health equity through counseling and other initiatives that focus on history, challenges, and resilience of the individual, community, culture, and country. Participants will learn about counseling through an international and diverse lens and receive insight about counseling and mental health initiatives and movement toward counseling professionalization from speakers across the globe.
This conference will take place from November 29—December 1, 2023.
---
Microfunding Partner Feature
The recipient will receive all proceeds to support their MHF programming. Please consider donating to this cause.
The Global Livingston Institute (GLI) is a nonprofit research institute focused on advancing best practices in community development. The organization was founded in 2009 and is dedicated to developing strategic partnerships in both East Africa and the United States with a focus on education and social impact aimed at stimulating innovation, empowerment, collaboration, conversations, and personal growth. GLI convenes global communities to learn and advance best practices in community development and create equitable, sustainable, and culturally responsive solutions to health, economic development, and environmental challenges. Ultimately, GLI envisions a world where people from all walks of life listen, think, and act together on equal footing in order to improve communities globally.
GLI and the National Board for Certified Counselors Global Capacity Building department have worked together for more than a decade training community leaders in Uganda to support individuals with mental health concerns. The Mental Health Facilitator (MHF) program provides introductory instruction on the recognition of mental health conditions, developing basic skills to assist those in distress, and the ability to identify more serious symptoms for professional referral. To date, three trained facilitators have provided training to 171 individuals across three districts of Kabale, Kampala, and Lira. GLI estimates that this program has connected over 2,500 beneficiaries with access to care since its inception.
The MHF program consists of an educational framework that makes globally recognized mental health information relevant to the needs of local communities. This is done by identifying local mental health resources and connecting care networks and community organizations to individuals in need of mental health services. Individuals who participate in MHF trainings can support their work with skills that complement existing mental health care resources within a community.
---
Become a sponsor!
Conference sponsorship is a way to promote your organization or university to conference attendees from around the world by supporting the Mental Health Connections: Advancing Global Health Equity virtual conference. Choosing to participate as a sponsor means that your organization or university will be included on the conference website, featuring your name, logo, and contact information, along with information about your organization or university. This information will be available for all conference attendees to view.
Partnering with NBCC as a sponsor will also give you access to written communication through a media package designed by NBCC's Communications Department that will allow you to simply cut and paste language and relevant links to facilitate communication between your organization and your constituents about the Mental Health Connections virtual conference.
Please reach out to global@nbcc.org for more information.
---
Keynote Presentations
Six Years of Collaboration in Belize: Successes, Challenges, and Outcomes
Ms. Monica Manzur, Doctoral Student and Residence Hall Director, Texas Christian University
Mr. Onando St. Bernard, Counseling Coordinator, Community Counseling Center, Community Rehabilitation Department; Belize Ministry of Human Development, Families, and Indigenous Peoples' Affairs
Dr. Guy Ilagan, Associate Professor, Counselor Education, Zucker Family School of Education, The Citadel
In 2016, Dr. Eve Aird, a university provost in Belize, noticed a surge in suicide attempts and deaths among adolescents and young adults. With an abundance of concern, Dr. Aird consulted with a peer at a U.S. university and arranged for U.S. trainers to cofacilitate with her staff a series of trainings on suicide assessment and intervention skills. The trainings were conducted for an array of professionals across each of the six districts of Belize. The collaboration evolved to include a series of trainings on trauma-informed and strengths-based counseling approaches. The training team, moving toward self-sustainability, now includes professionals in Belize and one U.S. collaborator. The trainings have reached over 400 social workers, counselors, teachers, and other human services professionals. Two research manuscripts on the collaboration speak to some of the outcomes of the trainings and participants' perceptions. Ms. Manzur, Mr. St. Bernard, and Dr. Ilagan will discuss mental health counseling in Belize and the finer points of their collaboration. Their heartfelt accounts of successes, challenges, cultural insights, and lessons learned may help you in your own collaborations.
Conducting Transnational Mental Health Training: Planning and Executing Sustainable Initiatives
Dr. Mehmet N. Akkurt, Assistant Professor and Program Coordinator, Counseling Department, Lamar University
The disparity of access to mental health services around the world has become more apparent following the increased need for mental health services caused by the primary and residual effects of the COVID-19 pandemic. Countries were not prepared to respond to this increased need in terms of the number of trained mental health professionals or facilities available to provide these services. Developing countries were hit harder with this reality, as there was already a gap between the number of service providers available and that of individuals who needed services. An effective strategy for challenging the stigma associated with and increasing access to mental health services around the world is training lay professionals who are already providing support to their community. By equipping these paraprofessionals with the knowledge and skills necessary, their impact within their community can grow stronger. Thus, efforts to increase access to mental health around the world have focused on empowering local resources rather than bringing in temporary solutions. It is evident that providing a transnational mental health training can produce fruitful results as long as proper effort is put into planning and execution with equal emphasis on the sustainability of the program. In this presentation, Dr. Akkurt will discuss the transnational mental health trainings conducted in Haiti, Saudi Arabia, and the United Arab Emirates. He will also introduce a conceptual framework that will inform mental health professionals in their planning and execution of such trainings.
A Day in the Life of a Counselor
Ms. Shabari Battacharyya, Doctoral Student, India
Ms. Hana Meshesha, Doctoral Student, Ethiopia
Ms. Sabina Sabyrkulova, Doctoral Student, Kyrgyzstan
Ms. Laetitia Tokplo, Master's Student, Benin
Ms. Mihee Woo, Doctoral Student, South Korea
Ms. Linda Xie, Doctoral Student, China
In the continuation of this series of presentations first recorded during the 2022 Mental Health Connections conference, this year's recorded interviews will feature counselors from around the world studying counseling in the United States. These international students will begin by providing information about local mental health challenges in their home countries and strengths, traditions, and coping mechanisms that help people in their communities and countries meet those challenges.
Presenters will discuss their journeys and decisions to study counseling and to study in the United States, as well as the challenges they see in applying knowledge and skills that they learned during their U.S. training programs to clients, students, and families in their home countries. Lastly, they will discuss their dreams of contributing to advancing mental health equity in their home countries and communities. Presenters will also be available during the conference to answer questions from the audience.
---
Learning Objectives
| | |
| --- | --- |
| | Participants will learn about the state of counseling and mental health outside of the United States. |
| | Participants will learn about initiatives in education or training, practice, and research that build equity with diverse populations both outside and inside of the United States. |
| | Participants will learn about partnerships toward advancing mental health equity in communities worldwide. |
NBCC Foundation has been approved by NBCC as an Approved Continuing Education Provider, ACEP No. 805. Programs that do not qualify for NBCC credit are clearly identified. NBCC Foundation is solely responsible for all aspects of the programs.
Each state sets its own requirements for licensure, including continuing education requirements to maintain licensure. Questions about CE requirements for state licensure should be directed to your state board. You can find their contact information on our state board directory.