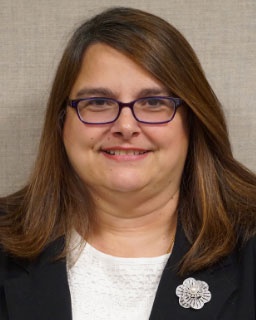 Isabel Gomez
Vice President, Foundation and Professional Services Division
Isabel Gomez joined the NBCC Foundation in November 2016 as the grants and events project manager and was promoted to the role of Vice President of Foundation and Professional Services in November 2019. Ms. Gomez holds a degree in business administration from Miami-Dade College, in Miami, Florida. She has managed the logistics for multiple national conferences, regional trainings, and site-based events, and she has extensive experience managing databases, listservs, websites, and learning management systems, including on-demand distance learning. Ms. Gomez has more than 30 years of experience managing logistics and contractual requirements.
---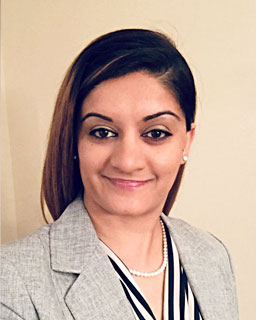 Amber Khan, PhD, NCC, LCMHC
Program Director
Amber Khan is a National Certified Counselor (NCC), a Licensed Clinical Mental Health Counselor (LCMHC), and holds a North Carolina School Counseling License. She earned a bachelor's degree in psychology from the University of North Carolina at Greensboro. Dr. Khan then earned a master's degree in school counseling and a PhD in rehabilitation counseling and rehabilitation counselor education from North Carolina Agricultural and Technical State University. While earning her PhD, she completed a two-year doctoral assistantship with NBCC's Global Capacity Building Department. Prior to being named the NBCC Foundation Program Director in December 2020, she worked in NBCC's Assessments Department as a Content Development Manager, where she managed various aspects of the examination development process, and more specifically, the training and recruitment of item writers and subject matter experts.
Dr. Khan has a combined eight years of experience in higher education and in the counseling profession. She is an active member of the American Counseling Association (ACA), the Association for Multicultural Counseling and Development (AMCD), the North Carolina Counseling Association (NCCA), the Asian American Psychological Association (AAPA), the National Career Development Association (NCDA), Association for Counselor Education and Supervision (ACES), and the Southern Association for Counselor Education and Supervision (SACES). In addition to a strong dedication to the counseling profession, Dr. Khan has years of experience in advocacy and community service work, specifically serving international, immigrant, and refugee communities, and for the last seven years, she has served on the executive boards of several local non-profit organizations. Dr. Khan is a first-generation immigrant and in her role as Program Director, she looks forward to continuing to bridge the gap in access to mental health services for communities and populations most in need through the work of the NBCC Foundation.
---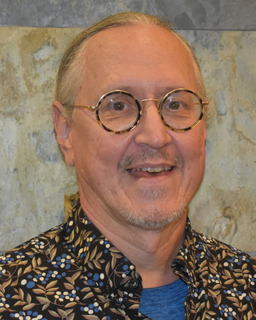 Dave Moffatt, MPA
Fund Development Manager
Dave Moffatt joined the NBCC Foundation staff in January 2023. In his role as Fund Development Manager, Mr. Moffatt oversees most fundraising initiatives with individuals, foundations, corporations, and other sources. He holds a BA from Brandeis University in sociology and a Master of Public Administration and Policy from the California State University. Over his career, Mr. Moffatt has worked for many nonprofits and causes, including juvenile justice, senior services, child care, and crisis assistance agencies. His favorite quote is by EB White: "I wake each day hoping to save the world and savor the world... this makes it hard to plan the day."
---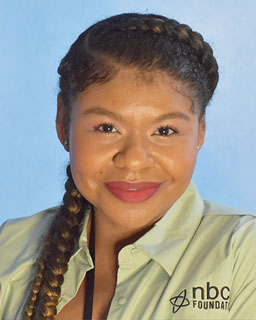 Felicia Williams, MS, LCAS
Program Manager
Felicia Williams joined the NBCC Foundation as the Volunteer Coordinator in May 2022 and transitioned into her new role as Program Manager in Sept. 2022. Prior to joining the Foundation, Mrs. Williams worked as a Continuing Education Reviewer for NBCC. As Program Manager, Mrs. Williams will lead the professional development, retention, and engagement activities for all NBCC Foundation fellowship and scholarship awardees.
Mrs. Williams has a bachelor's degree in psychology and a minor in rehabilitation studies from Winston-Salem State University. She received a master's in clinical mental health counseling from North Carolina A&T State University. She also holds a certificate in behavioral addictions and is a Licensed Clinical Addiction Specialist (LCAS) and works as a clinical counselor at a private, non-profit treatment center committed to helping people who suffer from alcoholism and drug addiction. Mrs. Williams brings years of clinical experience working with adults in a variety of therapeutic settings, including in the criminal justice system, outpatient facilities, and an inpatient/residential hospital.
---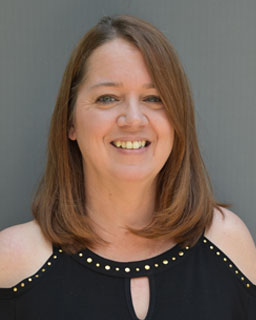 Audrey Norwood
Program Coordinator
Audrey Norwood joined the NBCC Foundation staff in April 2019. In her role as program coordinator, she handles program participant communication, provides scholarship and fellowship application data support, and helps facilitate the Foundation's webinar process. Ms. Norwood works closely with the program director to assist the Foundation's scholars and fellows.
---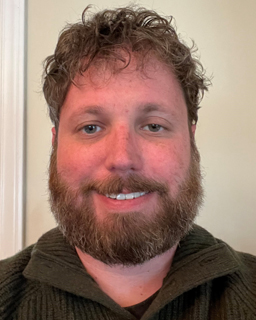 Trent Hazzard, MBA
Volunteer Coordinator
Trent Hazzard joined the NBCC Foundation in December 2022 as the Volunteer Coordinator. Prior to joining the Foundation, he worked with volunteers in multiple nonprofit settings, including a children's museum, science museum and zoo, animal shelter, and at Habitat for Humanity. He holds a BA in psychology from UNC–Chapel Hill and an MBA from High Point University.
In his role, he will support volunteers in their work with the Foundation's various programs, and he is excited about making the volunteer process as pleasant and rewarding as possible.
---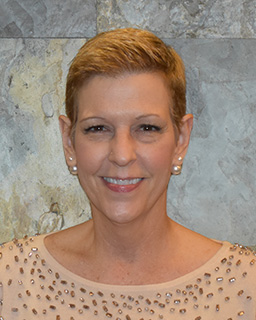 Lisa Gagliano
Executive Assistant
Lisa Gagliano joined the NBCC Foundation staff in May 2018. In her role as executive assistant, she provides advanced administrative support to the Vice President of Foundation and Professional Services and works closely with the entire Foundation team to facilitate smooth operation of all Foundation events and programs. Ms. Gagliano holds a bachelor's degree in business administration from the University of South Carolina – Coastal Carolina College. Before coming to the NBCC Foundation, she spent 18 years in wire and construction supply sales.
---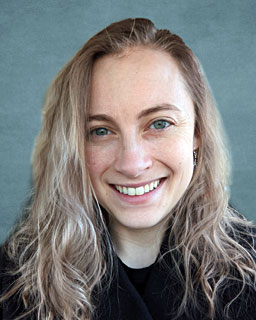 Catherine Clifton, MFA
Director of Professional Resources
Catherine Clifton is the Director of Professional Resources for NBCC and the managing editor of The Professional Counselor. Her previous editorial work includes the Aiken Taylor Fellowship at The Sewanee Review, fiction editor at The Greensboro Review, and copyeditor for several published academic books and Southern Theatre, the quarterly magazine of the Southeastern Theatre Conference. Ms. Clifton is also a classically trained vocalist and performs with several amateur and semiprofessional groups in and around Greensboro, North Carolina. She spends her free time watching sports and playing with her three cats, Hemiola, Minibus, and Shiloh; and her Labrador retriever, Luna.
---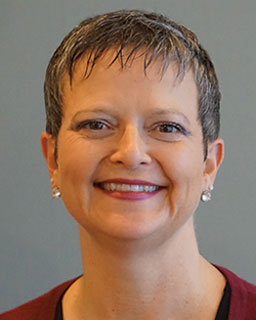 Wendi K. Schweiger, PhD, NCC, LCMHC
Director, Global Capacity Building
Wendi Schweiger-Moore is Director of Global Capacity Building, located in NBCC's Foundation and Professional Services Division. In this position, Dr. Schweiger-Moore organizes and facilitates NBCC's collaboration efforts with counselors and counseling organizations outside the United States that are taking steps to professionalize. She has worked for NBCC in a variety of capacities and was named to her current position in September 2018.
Dr. Schweiger has been an NCC since 1998. She is an LCMHC in North Carolina and an inductee of the Chi Sigma Iota honor society. She travels, presents, and trains worldwide, and she has co-authored publications inside and outside of the U.S.
Dr. Schweiger completed her undergraduate studies at Salem College in Winston-Salem, North Carolina. She earned her Master of Science and Educational Specialist degrees in community counseling in 1997 and her doctorate in counselor education in 2008 at the University of North Carolina at Greensboro.
---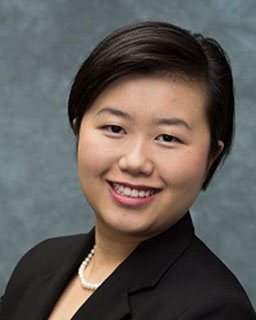 Eugenie Yang, MS, NCC
Program Manager, Global Capacity Building
Eugenie Yang first joined NBCC in 2014 as a graduate assistant and is currently the division's program manager. In this position, Ms. Yang is the lead administrator of the MHF program, which she organizes by communicating with partners, organizing training materials, and maintaining program data. She also helped expand the institutes program's initiatives through collaborative efforts with partners and participants.
Although she spent a portion of her childhood in China, Ms. Yang was raised in Houston, Texas. She completed her bachelor's degree in psychology at the University of Texas at Austin and earned her Master of Science in counseling with a specialization in college counseling and student development from the University of North Carolina at Greensboro. Ms. Yang has been an NCC since 2015.
---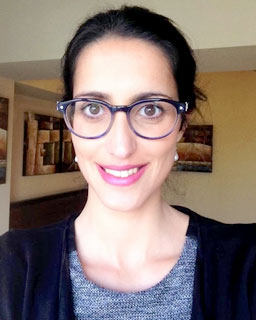 Rita Catarino Caeiro, MA, GCDF, CSP
International Projects Coordinator, EBCC
Rita Catarino Caeiro served on the team of experts that adapted the Global Career Development Facilitator (GCDF) – Portugal curriculum in 2011 and then joined EBCC as an executive assistant in 2012. In 2014, she began as a projects coordinator and in her current role, Ms. Caeiro supports the President and Chief Executive Officer and the Chief Operating Officer in the administration of the GCDF, Mental Health Facilitator (MHF), and Certified Supervision Professional (CSP) programs internationally.
Ms. Caeiro graduated from the University of Évora in Portugal in 2010 with a master's in organizational psychology. She has developed her professional background with social and community projects that serve socially and economically disadvantaged youth and adults. Ms. Caeiro also has experience in delivering personal, emotional, and social skill development training courses as well as mental health promotion programs.
Ms. Caeiro is a registered Mental Health Facilitator, Global Career Development Facilitator Trainer and Master Trainer, and Certified Supervision Professional.
---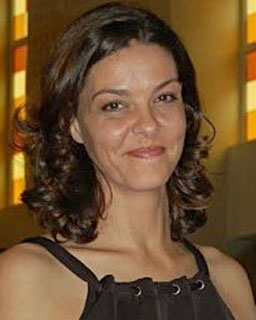 Helda Parreira, GCDF
Office Manager
Ms. Helda Parreira joined the EBCC staff in 2015 as a part-time administrative assistant and was promoted to the role of office manager in 2018. In her current role, Ms. Parreira provides executive support to the President and Chief Executive Officer and Chief Operating Officer, coordinates overall office activities and projects, provides operational support to EBCC staff, and represents EBCC with partners or third parties as needed.
Ms. Parreira holds a bachelor's degree in English and German languages and literature and a specialization in teaching and education, both from Universidade Nova de Lisboa in Portugal. She has experience in teaching primary and secondary school, developing educational and social programs for adults, and coordinating training departments for multinational companies. Ms. Parreira has been a registered GCDF since 2016.