 Innovations in Counseling: Working With Minority Populations
A Clinician's Ethical Responsibility to Reduce Cultural, Sexual, and Gender Identity Microaggressions
A microaggression is a subtle discriminating attitude, belief, behavior, or omission based on stigmatized minority differences such as race, ethnicity, gender identity, sexual orientation, or ability. Microaggressions are often outside the conscious awareness of the perpetrator or could even be well-intended, as a result of cultural privilege, underlying tensions, cultural bias, and prejudicial beliefs. The cumulative effect of microaggressions can be incredibly impactful. This is especially true in a clinical setting, where microaggressions could have a chilling effect on seeking future health care services, resulting in missed screenings, late interventions, and poorer health outcomes.
During this interactive presentation, participants will learn how to advocate for reducing cultural, sexual, and gender identity microaggressions. Participants will develop skills for informing health care administrators, providers, and policymakers on best practices and practical ways for reducing or eliminating microaggressions in their health care setting. Throughout the webinar, participants will explore what microaggressions look like, define appropriate terminology for addressing issues pertinent to sexual and gender identity minorities, and critically reflect on their own potential cultural biases.
After this webinar, participants will be able to:
Develop awareness on how to identify microaggressions in a clinical setting.
Introduce ways to reduce microaggressions and build a better understanding of cultural differences between sexual orientation, gender identity, and other intersecting identities.
Engage in critical self-reflection in an effort to reduce the risk of committing a microaggression.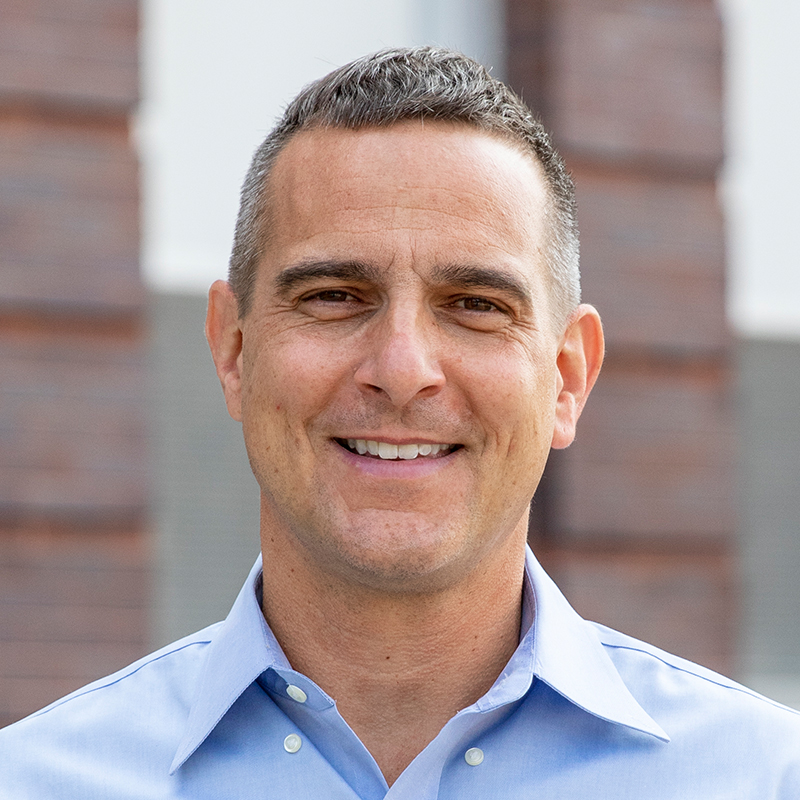 Jeff Peterson, PhD, NCC, LCPC, LPC, PCC
Dr. Jeff Peterson is an assistant professor in the School of Education and Counseling at Wayne State College in Wayne, Nebraska. Previously, he taught at the University of Colorado in Colorado Springs; Avila University in Kansas City, Missouri; and Northwestern University in Evanston, Illinois. Dr. Peterson is a licensed clinical professional counselor (LCPC) and counselor supervisor in the states of Nebraska, Iowa, Missouri, Kansas, Colorado, and Utah.
Dr. Peterson served as the Chi Sigma Iota faculty advisor for the University of Colorado, Colorado Springs chapter and has been heavily involved in promoting multicultural inclusivity/advocacy within the classroom. Over the past year, he served as a faculty mentor for Quad, a joint university collaboration between the United States Air Force Academy, Colorado College, and the University of Colorado, developing best-practices for in-school suicide prevention/intervention programming. Dr. Peterson currently serves on the editorial review board for the American Counseling Association's Journal of LGBT Issues in Counseling and is the co-founder and organizer of the Healthcare Guild, a national non-profit organization dedicated to helping sexual and gender minorities find affirming and culturally competent health care. In addition to presenting at both national and regional conferences, Dr. Peterson is also a national presenter for PESI and Good Therapy.
Q & A
Beyond Basic Needs: Counseling and Support for Foster Youth During a Crisis
Counselors working with children and adolescents in foster care must recognize that these youth need more than their basic needs met during difficult times. Keeping these needs in context is especially pertinent during a crisis. If counselors understand what these varying needs are, they can continue to help foster youth toward the path of adult self-sufficiency upon exiting the foster care system. This webinar will help counselors understand the psychological and self-fulfillment needs of foster youth beyond their basic, physiological needs utilizing Maslow's Hierarchy of Needs as a conceptual framework. Join to learn more about how counselors can provide better support for foster youth and their foster families during challenging times.
After this webinar, participants will be able to:
Identify three challenges foster youth experience as a result of a crisis.
Recognize the physiological and self-fulfillment needs of foster youth during a crisis.
Identify at least three approaches to providing support for foster youth and their families during challenging situations.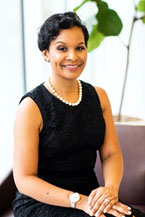 Regina Gavin Williams, PhD, NCC, LCMHC (NC)
Dr. Regina Gavin Williams is a counselor educator at North Carolina Central University, a National Certified Counselor (NCC), and a Licensed Clinical Mental Health Counselor (NC). She holds a PhD in counseling and counselor education from North Carolina State University, an MEd in school counseling from Valdosta State University, and a BS in psychology with a minor in women's studies from the University of Georgia. Dr. Williams has worked in a variety of settings, including community mental health, student affairs, and telemental health counseling. Her research focuses on the adult self-sufficiency of adolescents aging out of the foster care system, training therapeutic foster caregivers, and assisting adolescents with postsecondary education and career decision-making. She also has a passion for providing spaces of support for mothers of color, having served as co-creator/co-chair of a local conference, Hear Our Voices: Advocacy for Mothers of Color. Dr. Williams is the 2019–2020 recipient of the Chi Sigma Iota Distinguished Alumni Award (Nu Sigma Chi Chapter - NC State) and a 2016 NBCC Minority Fellowship Program (MFP) Doctoral Fellow.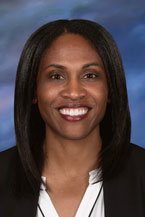 Twanna Monds, MEd, LCMHCA, NBCT
Twanna Monds is an upper school counselor and chair of health and wellness at Cary Academy in Cary, North Carolina. Before joining Cary Academy, she worked as a college instructor at Durham Technical Community College and as a public school educator for 16 years. Ms. Monds received her undergraduate degree from Indiana University and an MEd in school counseling from the University of Cincinnati. She is currently pursuing her PhD at North Carolina State University. She is a National Board Certified Teacher and Licensed Clinical Mental Health Associate, and she has a certificate as a Career Development Facilitator. She is on the Advisory Board for the University of North Carolina at Chapel Hill's Caregiving Youth Project and served as a delegate for the North Carolina School Counselor Association. Ms. Monds has presented on various topics in the field of counseling throughout the country. Her research interests include youth caregivers, African American women with disabilities, and developing school-based mental health programs.
Disrupting Educational Spaces: Using School-Based Mentoring Programs to Center African American Males as Public Intellectuals
In this presentation, those working in K–12 education will develop and extend their knowledge supporting the idea of mentoring and school-based mentoring programs, particularly programs that center or focus their attention on African American males. The presentation will provide participants with an opportunity to create and produce knowledge; engage in reflective conversations supporting best practices to successfully implement school-based mentoring programs; and engage in educational practices that combine students' homes, schools, and communities into spaces of learning. This will be explored by employing the idea of effectiveness theory, critical race theory, and culturally relevant pedagogy.
Additionally, participants will engage in critical, brave, and meaningful conversations pertaining to African American males, their ideas of school, and an educational system that is in crisis. Participants will also be provided an opportunity to engage in shared experiences, a sense of community, and scholarship that is focused on dismantling oppressive social systems for all marginalized groups. The presenter will share his use of the Successful Team Aimed at Reaching Student Success (STARSS) mentoring program for African American males implemented in a traditional high school setting to illustrate and unpack the successes and challenges of mentoring. Finally, he will discuss the idea of cultural pluralism, confronting a culture of whiteness, school funding and school accountability measures, and the idea of protecting African American males at all costs.
After this webinar, participants will be able to:
Understand the benefits of mentoring and the idea of theory as their conversations are guided by practitioners who have implemented mentoring and ideas of theory into an intentional practice.
Empathize with the human condition and affirm the narratives regarding many of the lived experiences of African American males in our high schools throughout the United States.
Utilize researched recommendations to combat social systems that leave many African American males marginalized and disconnected within collective spaces.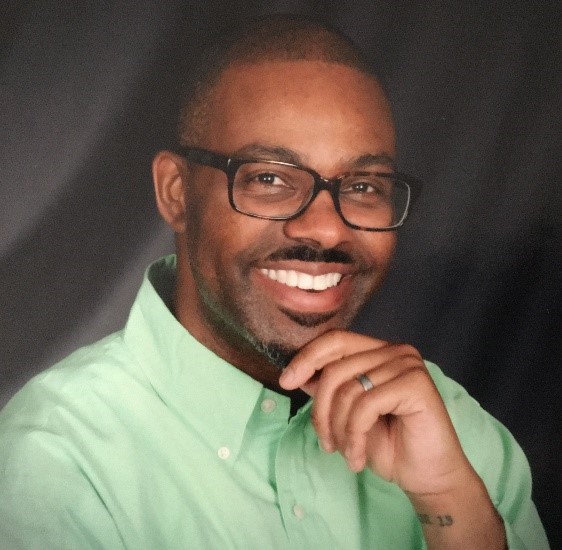 Elbert Hawkins, III, PhD, NCC, NBCT
Dr. Elbert Hawkins III is a professional school counselor with 17 years of experience in K–12 education. Currently, he serves as the counselor at the University of North Carolina at Greensboro Moss Street Partnership School, a laboratory school serving diverse learners in grades K–5. Dr. Hawkins holds a Bachelor of Arts degree in history and a minor in cultural anthropology from the University of North Carolina at Greensboro, a Master of Science degree in counselor education from North Carolina Agricultural and Technical State University, and a doctorate in educational studies and cultural foundations from the University of North Carolina at Greensboro.
Additionally, Dr. Hawkins is a National Certified Counselor and a National Board Certified Teacher with a concentration in school counseling/early childhood through young adulthood. Dr. Hawkins centers his counseling practice in social justice learning and education, equity and inclusion, and community and collaborative partnerships. He aligns himself with this African Proverb, "If you want to go fast go alone, but if you want to go far go together."
Q & A
COVID-19–Related Stress in Health Care Workers
This webinar will help professionals manage the stress associated with working in the times of COVID-19. They will learn how to manage their COVID-19–related stressors and will be empowered to emerge healthy and well during and after the pandemic.
After this webinar, participants will be able to:
Describe causes and symptoms of COVID-19–related stress.
Develop tools to enhance their wellness at work and in their personal lives.
Create a plan to ensure their effectiveness at work and at home.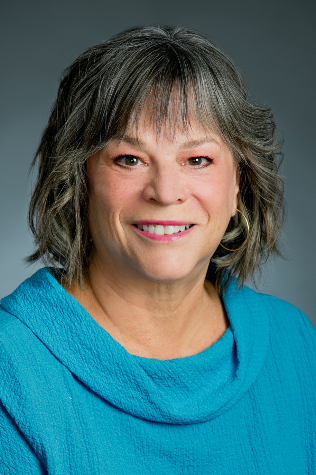 Martha Teater, NCC, LPC (CO), LCAS (NC), LMFT (NC)
Martha Teater is a board certified counselor, licensed professional counselor, licensed marriage and family therapist, and licensed clinical addictions specialist. In private practice in western North Carolina since 1990, she now lives in Denver, Colorado, and provides telehealth in North Carolina and Colorado. She has worked in integrated care, community mental health, addictions, medication assistance program, and free clinic settings. She has provided trainings in 49 states and internationally on topics such as COVID-19 stress, behavioral treatment of chronic pain, compassion fatigue, and trauma. Martha has published 175 articles in newspapers and magazines, including Family Therapy Magazine, and Psychotherapy Networker. She is the co-author of Overcoming Compassion Fatigue: A Practical Resilience Workbook and Treating Chronic Pain: Pill-Free Approaches to Move People from Hurt to Hope.
Q & A
Teaching Wellness, Self-Care, and Empathy to Multicultural Students
This webinar will describe a wellness-focused learning series presented in a graduate-level writing course for international students specifically covering the topics of wellness, self-care, and empathy. The presenter will describe particular programmatic components in the series, as well as the benefits of integrating wellness issues with a diverse population.
After this webinar, participants will be able to:
Address three challenges to implementing a wellness program with diverse students.
Identify three discussion questions to prompt discussion of wellness-related issues with diverse students.
Name three resources to help build wellness programming for diverse students.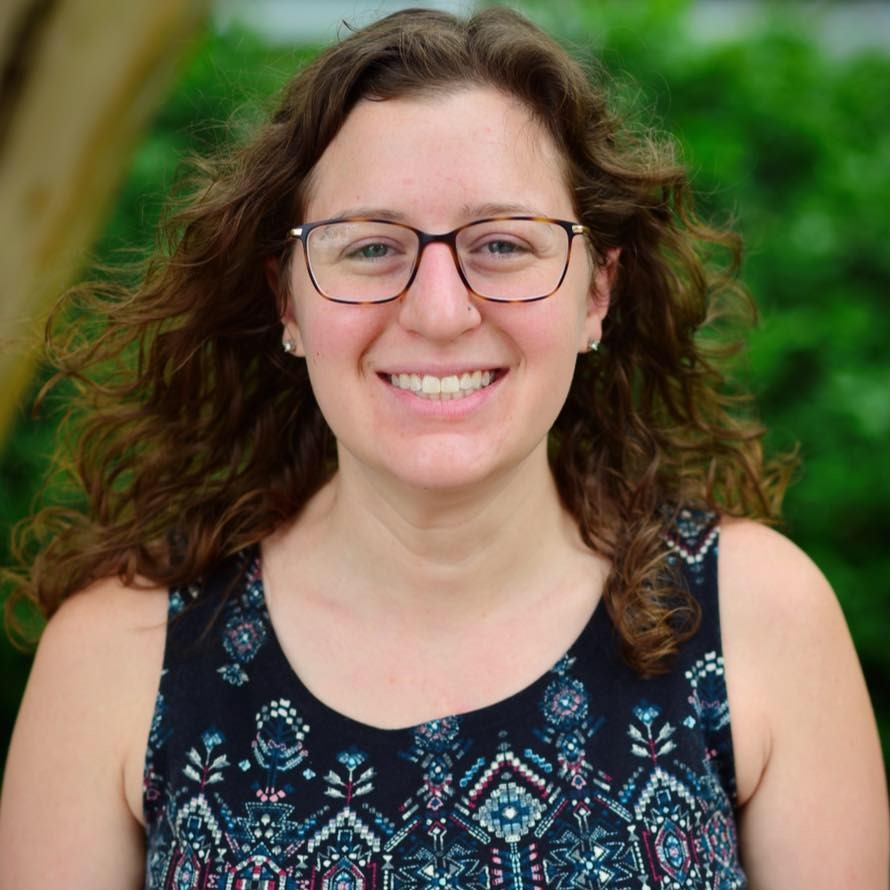 Lauren Chase, MS, NCC, LPCA
Lauren Chase is currently working toward a PhD in counselor education and supervision at the University of North Carolina at Charlotte. Ms. Chase is a Licensed Professional Counselor Associate (NC) and a National Certified Counselor. She holds a master's degree in clinical mental health counseling from Georgia State University in Atlanta, and a bachelor's degree in psychology from the University of West Georgia in Carrollton. Ms. Chase is currently a graduate assistant at the University of North Carolina at Charlotte. Her education and professional career have been focused on children and families with an emphasis on child-centered play therapy. She has worked in a variety of settings, including community mental health, a high school, university disability services, a homeless shelter, and a residential facility. Ms. Chase has won awards for her commitment to the field of suicide prevention and for promoting creativity in the counseling profession. Her research interests center on trauma, play therapy, and multicultural issues.
Q & A
Improving Coping Flexibility Within the Context of Chronic Disease and Disability
Coping flexibility refers to one's ability to effectively self-monitor and modify coping behaviors based upon situational demands and coping resources that are accessible and available to produce favorable outcomes. This dynamic process is essential for overall health and well-being. For individuals living with chronic disease and disability, the use of adaptive or effective coping strategies has been associated with improved disease management and symptom reduction. Conversely, maladaptive or ineffective coping strategies have been linked to long-term interpersonal and emotional distress. The difficulties and losses associated with having a chronic condition reveal that more needs to be done to help people who are living with chronic disease and disability adjust to changes they experience throughout the course of their disease in addition to managing their everyday lives. Counselors can take an active role and help individuals living with chronic health conditions self-monitor their coping patterns and acquire more adaptive strategies to address individual, interpersonal, and systemic factors that contribute to their stress burden.
In this webinar, we will discuss the development of a brain-based wellness program and examine its effect on the coping efforts of participants living with chronic disease and disability. More specifically, this webinar will highlight the effectiveness of an eight-week Brain-Based Education and Wellness (BE WELL) intervention with African American women living with multiple sclerosis (MS).
In the counseling profession, we assist clients with developing and carrying out their self-determination goals, and this intervention study is a demonstration of this collaborative counseling approach. Furthermore, this study promotes the need for more diversity and customization in clinical research to make counseling interventions more generalizable and inclusive to ensure better health outcomes for people living with chronic conditions.
After this webinar, participants will be able to:
Describe and define coping flexibility and its significance within the context of chronic disease and disability.
Identify the seven mental activities from the Healthy Mind Platter and how they contribute to overall wellness.
Explore the outcomes of an N of 1/ABA single-subject experimental design study.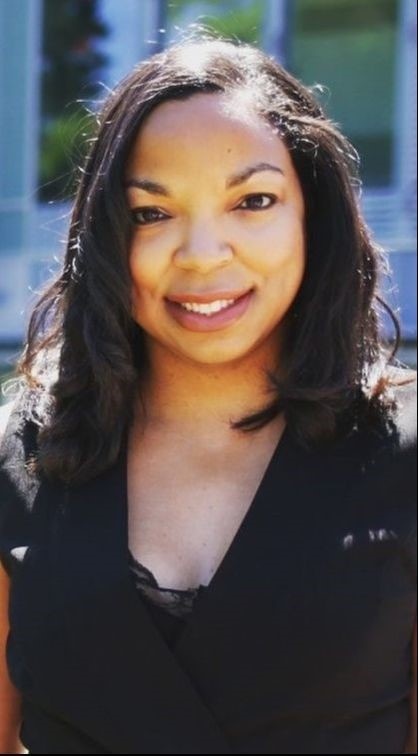 Whitney G. McLaughlin, PhD, MA, NCC, LCMHC
Dr. Whitney G. McLaughlin has counseling experience that includes working with diverse populations in school, mental health, college, and career settings. Dr. McLaughlin serves as a counselor in private practice; Global Ambassador with the National Multiple Sclerosis Society; and a reviewer for the only scholarly publication devoted entirely to college students' health, the Journal of American College Health. She was named the 2019 recipient of the Don C. Locke Multicultural and Social Justice Award by the College of Education at North Carolina State University.
Dr. McLaughlin holds a PhD in educational leadership, policy, and human development - counseling and counselor education from North Carolina State University, an MA in clinical mental health counseling from Wake Forest University, and a BA in sociology from The University of North Carolina at Chapel Hill. She is a board certified counselor and licensed clinical mental health counselor. Dr. McLaughlin's research focuses on holistic wellness, neuro-informed mental health counseling, evaluating coping processes, integrated care, racial disparities in mental health, and professional competency (with a focus on cultural competence). Dr. McLaughlin resides in Raleigh, North Carolina. She actively engages in conducting workshops and trainings locally, nationally, and internationally. She is currently working with primary care physicians and neurologists to develop chronic care interventions for underserved communities.
Q & A
"Take Your Kung-Flu Back to Wuhan": Counseling Asians, Asian Americans, and Pacific Islanders With Race-Based Trauma Related to COVID-19
Following the 2019 global outbreak of the novel coronavirus (COVID-19), reports of discrimination and violence against Asians and Asian Americans and Pacific Islanders (AAPIs) have increased substantially. These experiences of xenophobia, sinophobia, and race-based discrimination have deleterious effects on the emotional and physical well-being of AAPI individuals. This engaging and relevant webinar presentation will outline the clinical implications of counseling AAPI clients while identifying the need to decolonize current trauma-focused interventions. Attendees will obtain a deeper understanding of how protective factors can mitigate the effects of racial discrimination and will learn culturally relevant strategies to heal race-based trauma in AAPI client populations.
After this webinar, participants will be able to:
Identify the effects of racial discrimination and microaggressions on the well-being of AAPI groups.
Obtain a deeper understanding of the protective factors that can mitigate the effects of racial discrimination.
Engage in culturally sensitive counseling interventions that may be helpful for working with AAPI clients who present with race-based trauma.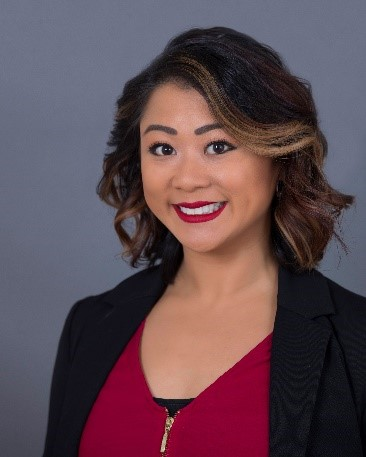 Stacey Diane A. Litam, PhD, NCC, CCMHC, LPCC
Dr. Stacey Litam is an assistant professor of counselor education at Cleveland State University. Dr. Litam is a researcher, counselor educator, and social justice advocate on topics related to human sexuality, sex trafficking, Asian American and Pacific Islander (AAPI) concerns, and the phenomenological experiences of individuals with intersecting marginalized identities. As a scholar, Dr. Litam's research has been published in prestigious journals such as The Professional Counselor, Journal of Sexual Aggression, and Journal of Child Sexual Abuse. She has facilitated over 70 refereed presentations at the national, regional, and state levels and actively contributes to peer-reviewed publications in journals, books, and edited volumes. Her professional interests encompass human sexuality, human trafficking, decolonizing the model minority stereotype, and the influence of internalized racism and intra-ethnic othering on Asian American identity development.
Q & A
Exploring Lived Experiences Through the History and Culture of Asian America
Individuals who identify as Asian and Asian American are often labeled as the model minority, perpetual foreigner, or the invisible minority. Though innocuous on the surface, research has shown these perceptions to have negative effects on mental health, help-seeking behaviors, and well-being. In addition, these labels can minimize the experiences of Asians who have immigrated to the United States as refugees from the situations in their countries of origin. This presentation aims to shed light on the various therapeutic approaches in counseling Asian and Asian American trauma clients along with addressing cultural and societal barriers to treatment.
After this webinar, participants will be able to:
Compare and contrast theoretical and therapeutic approaches when counseling clients who identify as Asian and/or Asian American.
Identify the need to explore the experiences of Asian and Asian American clients and construct effective interventions when working with trauma.
Analyze the different ways the media and sociocultural variables can impact Asian and Asian American clients and their presenting problems.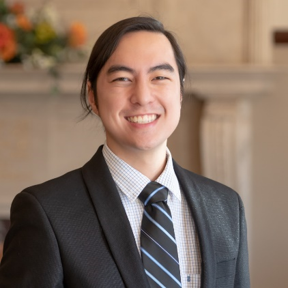 Lawrence Richardson, MS, NCC, LPC
Lawrence Richardson earned his bachelor's degree in psychology and his master's degree in clinical mental health counseling from Oklahoma State University. In 2015, he was named an NBCC Minority Fellowship Program Fellow. Currently, he provides individual, group, and family counseling at Grand Lake Mental Health Center, which is an integrated behavioral health center specializing in rural mental health. Formerly, he worked in the higher education, social services, and non-profit sectors. Richardson was also privileged with the opportunity to develop and instruct Oklahoma State University's first Asian American studies course. Mr. Richardson lives in a 420-square-foot tiny home in Stillwater, Oklahoma, with his husband and two dogs.
Q & A
Identifying Anger vs. Rage in Minorities
The climate in the United States has drastically changed within the last decade. There has been an increase in outward expressions of anger and rage toward others in social situations in which multiple cultures are represented. This training will help participants recognize the difference between anger and rage in minority clients. It will also address the effects of societal triggers that decrease appropriate anger management practices, which may lead to explosive rage reactions. Participants will be able to identify therapeutic approaches to meet their clients where they are in their response system and assist them with incorporating skills to decrease maladaptive rage response to daily stressors.
After this webinar, participants will be able to:
Identify and explain the difference between anger and rage when working with minority clients.
Recognize various societal triggers that move an anger response to a rage reaction.
Explore therapeutic strategies to assist clients with reducing anger-to-rage responses.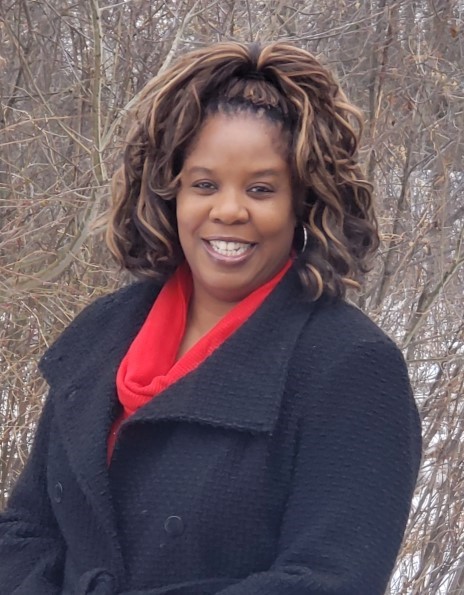 Camille D. Grier, MS, NCC, LPC, CPCS
Camille D. Grier is a licensed professional counselor in Georgia with over 13 years of experience working as a professional counselor and life coach, and she has been in private practice since 2009. She received her bachelor's degree in psychology with a minor in sociology from Georgia State University in 2001 and a graduate degree in community counseling from Mercer University in 2005. Ms. Grier is a National Certified Counselor, Certified Professional Counseling Supervisor, EAP certified provider, and Military Certified Family STARR provider. She has provided Certified Professional Counseling Supervision training for licensed professionals seeking certification, and she has presented trainings in the workplace, schools, and community organizations.
Ms. Grier has worked with clients with a wide range of concerns, including depression, anxiety, relationship issues, parenting problems, career challenges, and severe and persistent mental illness (schizophrenia, bipolar, major depression with psychosis). She also has helped many people who have experienced physical trauma or emotional abuse. She is an interactive, solution-focused therapist, and her therapeutic approach is to provide support and practical feedback to help clients effectively address personal life challenges. Ms. Grier integrates complementary methodologies and techniques to offer a highly personalized approach tailored to each client. She believes it takes courage to seek a more fulfilling and happier life and to take the first steps toward change. With compassion and understanding, she works with individuals to help them build on their strengths and attain the personal growth they are committed to accomplishing.
Q & A
Culturally Responsive Trauma Practices for Members of the Hispanic/Latinx Population
This webinar explores ways counseling professionals can expand their knowledge regarding the unique challenges faced by members of the Hispanic/Latinx population. Trauma-informed counseling practices include: safety from physical harm and re-traumatization, an understanding that symptoms are contextual and vary according to life experience and culture, and an understanding that symptoms are adaptive attempts to cope and survive the traumatic event(s) rather than maladaptive behaviors indicating that something is wrong with the client.
After this webinar, participants will be able to:
Articulate strategies to make counseling culturally sensitive to the values of the Hispanic/Latinx culture.
Identify interventions that are considered best practices for counseling Hispanic/Latinx clients.
Recognize how Hispanic/Latinx clients express distress from traumatic events.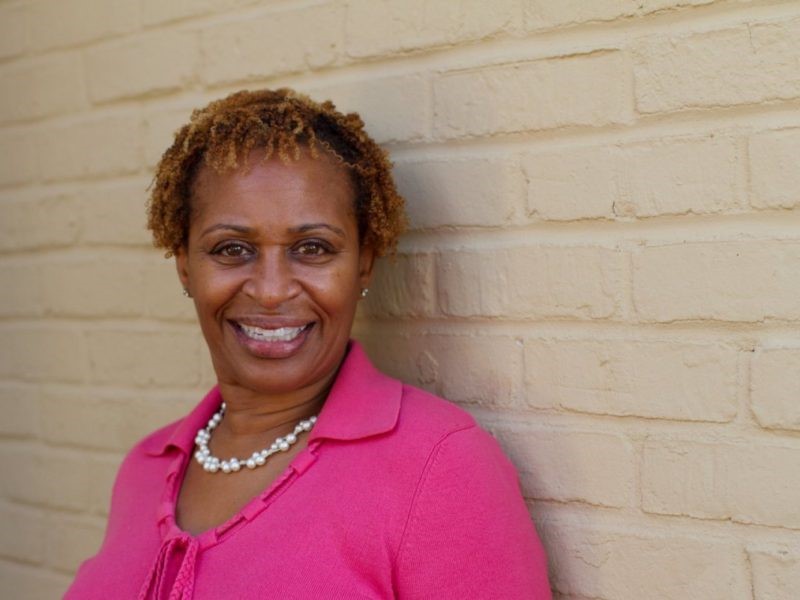 Candice Norris-Brown, PhD, NCC, ACS, LPC
Candice Norris-Brown is an assistant professor at Indiana Wesleyan University in the graduate Counseling Department. Dr. Norris-Brown has a Doctor of Philosophy in counseling and student personnel services from the University of Georgia, an Educational Specialist in school and guidance counseling from the University of Georgia, a Master of Science in clinical psychology from Virginia State University, and a Bachelor of Science in psychology from Virginia State University. She holds credentials as a licensed professional counselor in Georgia and Virginia and is an Approved Clinical Supervisor and National Certified Counselor. She also serves as a gatekeeper to the profession by providing clinical supervision to doctoral students. Dr. Norris-Brown's current interests include advocating for students with disabilities and marginalized groups that experience systemic barriers, group work, professional identity development of professional school counselors, and issues related to diversity and social justice in education and counseling.
Q & A
NBCC Foundation has been approved by NBCC as an Approved Continuing Education Provider, ACEP No. 805. Programs that do not qualify for NBCC credit are clearly identified. NBCC Foundation is solely responsible for all aspects of the programs.
Each state sets its own requirements for licensure, including continuing education requirements to maintain licensure. Questions about CE requirements for state licensure should be directed to your state board. You can find their contact information on our state board directory.