 Innovations in Counseling: Working With Minority Populations
Professional Gatekeeping in Counseling and Clinical Supervision With Persons From Minority Communities
Counselors often function in leadership roles in various professional settings and have ethical and legal responsibilities to protect the welfare of clients, supervisees, and their communities at large. Many clinicians have or will experience gatekeeping issues in their work, and when working with individuals from minority populations, gatekeeping can be more complex; however, counselors must consider the multicultural intricacies of gatekeeping without compromising professional ethics. These issues may include but are not limited to utilizing gatekeeping practices to protect the public from impaired professionals, who may be colleagues, employees, supervisors/superiors, or supervisees, making these tasks more challenging, overwhelming, and confusing. Therefore, in this presentation, we will address what professional gatekeeping is, share ideas and resources, discuss multicultural considerations and implications, and answer questions participants may have about multicultural gatekeeping.
After this webinar, participants will be able to:
Define professional gatekeeping in counseling.
Conceptualize issues of gatekeeping in counseling and clinical supervision.
Use practical, ethical, and culturally competent skills while engaging in professional gatekeeping.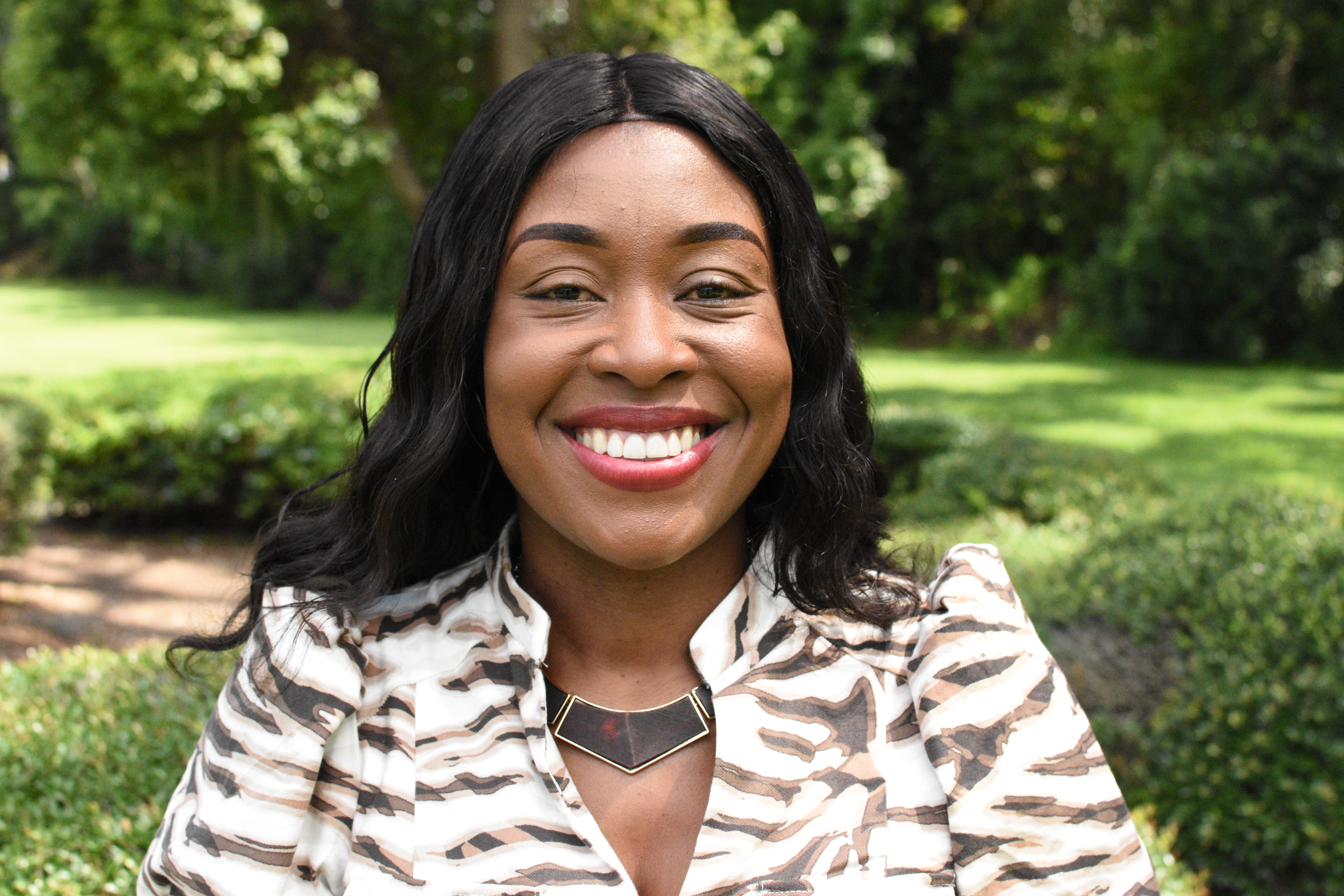 Letitia Browne-James, PhD, NCC, LMHC-S
Dr. Letitia Browne-James is the founder and owner of Victorious Living Counseling & Consulting, LLC. She is a National Certified Counselor, Licensed Mental Health Counselor (FL), Qualified Clinical Supervisor (FL), and Florida Behavioral Health Case Manager Supervisor with over 10 years of experience working with adults, children, families, and couples in many clinical settings as a counselor and administrator. She is an assistant professor and the Marriage, Couples, and Family Counseling Program Coordinator at Adler Graduate School in Minneapolis, Minnesota, and adjunct faculty at Stetson University in Deland, Florida.
Dr. Browne-James is an author, sought-after speaker, researcher, and consultant for issues in mental health, teaching, clinical and administrative supervision, multiculturalism, social justice, advocacy, ethical practices, human trafficking, the intersections of mental and physical health issues, and many other topics. She is the president of the Florida Counseling Association, immediate past treasurer of the Association for Multicultural Counseling and Development (AMCD), and a past-president of the Florida AMCD. She is an active volunteer mentor with the NBCC Foundation and a member of the American Counseling Association, Florida Counseling Association, Central Florida Association for Marriage and Family Therapy, and Orange County Chapters of the NAACP and Bethune-Cookman University's National Alumni Associations. Additionally, she serves as a non-physician Board Member on the American Board of Internal Medicine's Specialty Board.
Dr. Browne-James is also the recipient of many national and local awards, including: the 2019 National Board for Certified Counselors Excellence in Clinical Mental Health With Underserved Populations Award, the 2019 Black Women Handling Business Women in Medicine Award, Bethune-Cookman University 2019 40 Under 40 Outstanding Alumni Award, the 2017 National Board for Certified Counselors Minority Fellowship-Doctoral, the 2017 Chi Sigma Iota-Omega Zeta Chapter Outstanding Doctoral Student Award, the 2017 Valencia College Bridges to Success Woman of Distinction in Health Award, and the 2016 Orlando Strong Florida Governor's Medal of Unity Award for providing crisis counseling to survivors and family members of the Pulse shooting tragedy in Orlando.
Attitudes to Actions: Social Justice–Oriented Play Therapists Serving Minority Populations
Overall, the United States' population is becoming more diverse, and children from underserved populations have many disadvantages because of circumstances beyond their control. They experience more poverty, unequal educational opportunities, discriminatory practices, trauma, mental health diagnoses, and inadequate mental health services. Mental health professionals who work with children, specifically play therapists, are called to be more responsive to the increasing diversity of the growing population of children.
To support diverse children and support therapists in offering responsive services and advocacy on behalf of minority children, play therapists need to learn how to be strong social justice advocates. Researchers have explored play therapists' social justice advocacy attitudes, but they have not thoroughly discussed how play therapists can go from attitudes to action to become active social justice advocates serving children of diverse backgrounds. This webinar will discuss how play therapists and other mental health professionals who work with children from minority and other underserved populations can advocate for the children they serve.
After this webinar, participants will be able to:
Discuss three ways to be social justice advocates with children from minority and underserved populations through play therapy.
List three factors that may impact one's ability to be a social justice advocate with children from minority and underserved populations.
Describe the focus of past research regarding play therapy and social justice advocacy.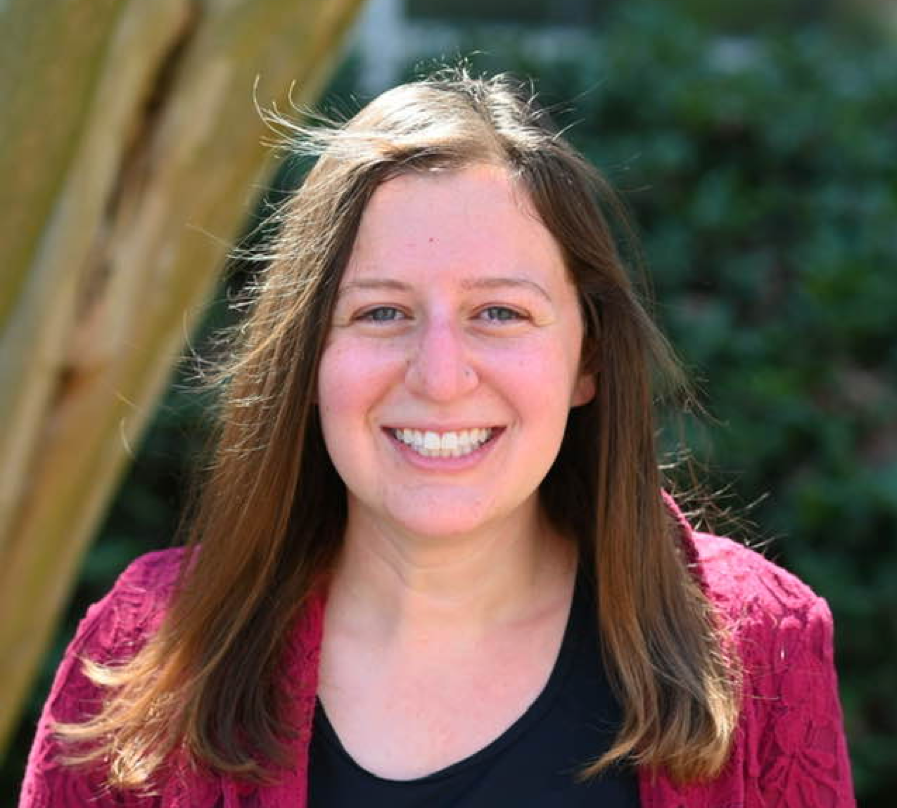 Lauren Chase, PhD, NCC, LCMHCA
Lauren Chase graduated in May 2021 with a PhD in counselor education and supervision with a concentration in play therapy from the University of North Carolina at Charlotte. She is also a clinical therapist in private practice, working with clients across the life span from young children to adults. She is a Licensed Clinical Mental Health Counselor Associate in North Carolina, and she holds a master's degree in clinical mental health counseling and a bachelor's degree in psychology.
Her education and professional career have been focused on culturally responsive child-centered play therapy with children and families. She has worked in a variety of settings, including community mental health, high school, university disability services, homeless shelter, and residential facility. She has won awards for her commitment to the field of suicide prevention and for promoting creativity in the counseling profession. Her research interests center on social justice advocacy, trauma, cultural humility, and play therapy.
Q & A
Combating Compassion Fatigue: A Workshop for BIPOC Clinicians
BIPOC (Black, Indigenous, and people of color) clinicians are invited to participate in this webinar if they have been feeling overwhelmed with current events and are burned out by the work they do. Practical tools for handling your stress levels will be provided. This presentation will go deeper than a discussion on self-care.
After this webinar, participants will be able to:
Define compassion fatigue and how COVID-19 is also impacting clinicians' mental health.
Identify symptoms of compassion fatigue they may be experiencing utilizing evidence-based measurement tools.
Develop a self-care plan that can be immediately implemented to mitigate symptoms and improve quality of life.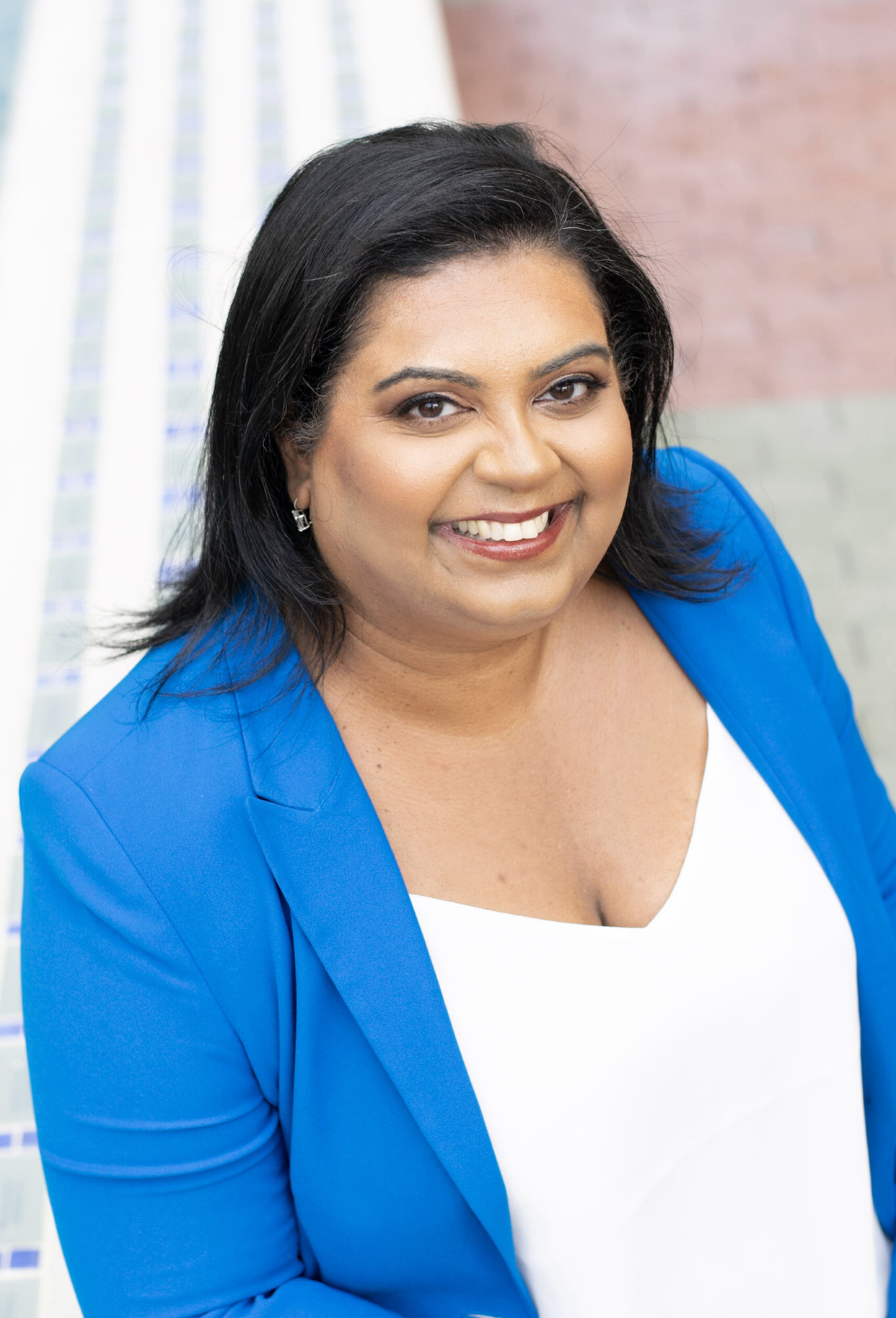 Natasha D'Arcangelo, MA, NCC, LMHC, CCTP, CCFP
Natasha D'Arcangelo is a Licensed Mental Health Counselor in the state of Florida, a National Certified Counselor, a Certified Clinical Trauma Professional, and a Certified Compassion Fatigue Professional. She received her Master of Arts in clinical mental health counseling from Argosy University, Sarasota. She works with children, adolescents, and adults in private practice in Orlando, Florida. Her previous experience includes 15 years as an educator as well as community mental health work. She has presented on various topics, including destigmatizing seeking mental health care, compassion fatigue, and effective techniques for working with teens. She is especially passionate about working with clients who are struggling with trauma, grief, depression, and anxiety.
Q & A
Blast the Binary: Working With Gender Expansive Clients
This presentation is intended to educate counselors on the specific needs related to clients who identify as members of the transgender/gender expansive community, with particular focus on pronoun usage, ethics, terms of identification, intersectionality of identities, gender development across the life span, specific interventions clinicians can use, and options for those clients who want to pursue medical transitioning. The presenter will provide a variety of resources, including articles, websites, specific authors, and check lists for components necessary for medical transitioning. The session will also provide a time for presenter questions.
After this webinar, participants will be able to:
Understand the intersectionality of identities within the transgender/gender expansive community, how it effects the therapeutic process, and how to address intersectionality in therapy.
Recognize gender identity development across the life span, including specific information regarding children, adolescents, and adults within this community.
Identify specific interventions in working with clients and ethics involved in working with this population, specifically the World Professional Association Standards of Care.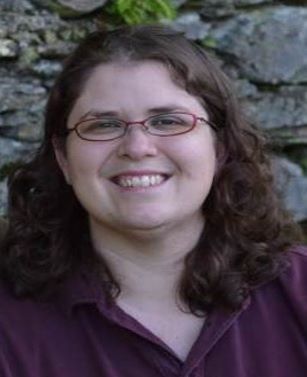 Angela Brooks-Livingston, MA, NCC, LCMHCS, LCAS, CSI
Angela Brooks-Livingston is currently serving Wilkes County, North Carolina, as a private practitioner. She is a graduate from Appalachian State with a MA in clinical mental health counseling with a concentration in marriage and family therapy and certificates in addictions counseling and expressive arts therapy. She is a Licensed Clinical Mental Health Counselor Supervisor, Licensed Clinical Addictions Specialist, and Certified Clinical Supervisor-Intern, all in North Carolina, and is a National Certified Counselor. She worked in community mental health for eight years in several positions, including as an outpatient therapist, intensive in-home team lead, and child services director. Ms. Brooks-Livingston enjoys working with children, adolescents, and families with a variety of mental health symptoms and substance use issues, and her specialty is working with transgender and gender expansive clients.
She is also trained in dialectical behavioral therapy and is keen on working with clients who struggle with borderline personality disorder. She has been active in the North Carolina Counseling Association (NCCA) since she was a graduate student, and she offers continuing education sessions through the North Carolina Association for Multicultural Counseling and Development. She served as the 2016—2017 President of NCCA and works with NBCC as an item writer for the National Counselor Examination. Ms. Brooks-Livingston practices soul-care by hiking with her partner, son, and dog; crocheting; watching British television; practicing Julia Child recipes; and listening to 80s hair bands.
Q & A
Treating African American Clients in Therapy: A Primer for Clinical Practice
Although slavery began over 400 years ago and some would say it is over, its legacy is still intact in the form of racism. This generational trauma has resulted in African American clients having unique psychological and sociocultural needs. In order to serve this population effectively, clinicians must begin to intentionally understand their clients' world and historical makeup and treat them from a culturally alert framework. To do so, clinicians must first acknowledge their own biases that exist and address them. In this training we will discuss the impacts of African American history on clinical mental health, identify clinician biases, and provide a culturally alert framework to practice within when working with African American clients.
After this webinar, participants will be able to:
Examine their own ideas, beliefs, and biases (explicit/implicit) regarding the African American experience as it relates to the clinical relationship.
Identify two effects of incarceration on families and communities.
Identify culturally responsible clinical strategies that can assist in establishing a stronger therapeutic alliance, developing effective interventions, and promoting resilience among African American clients.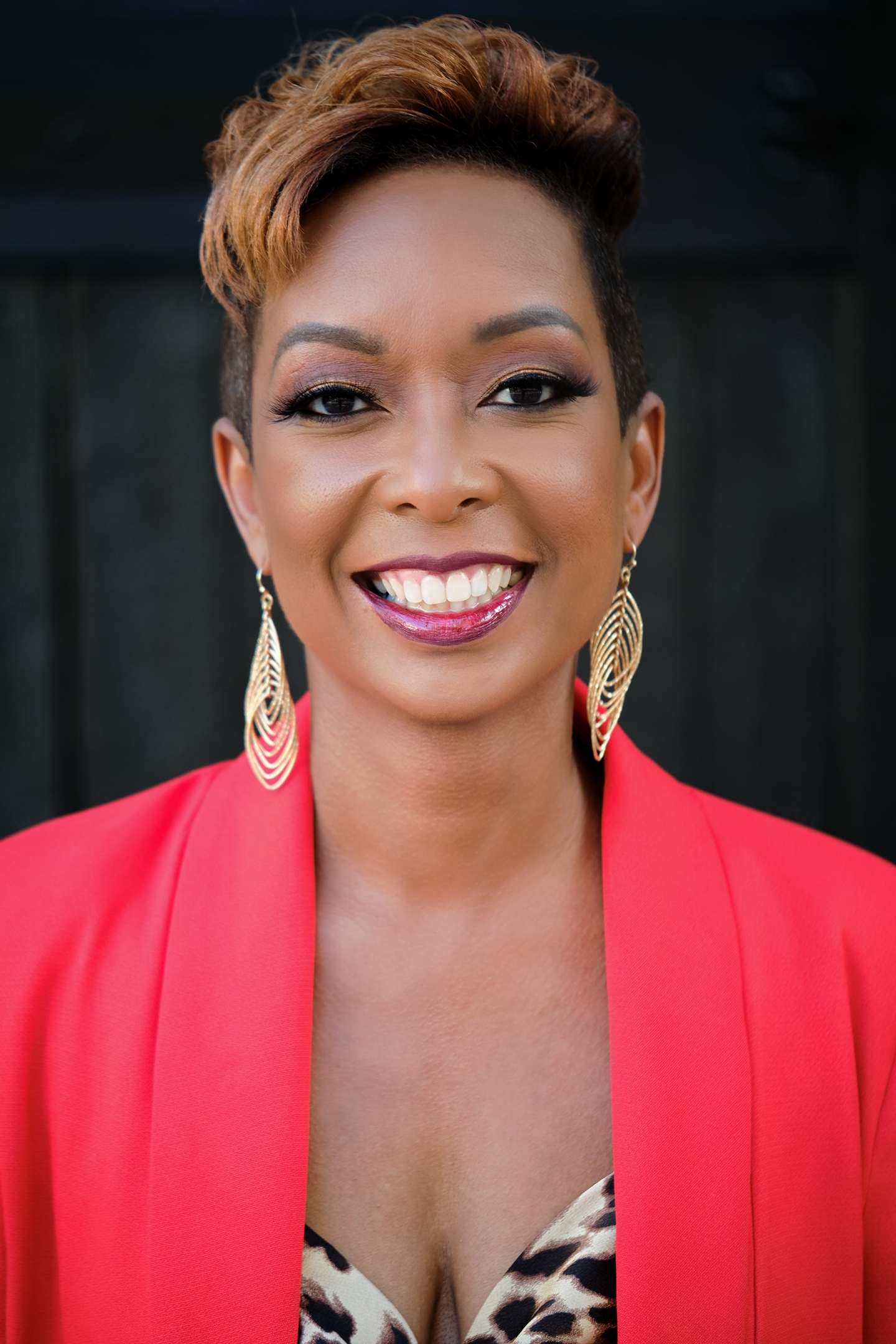 Shana D. Lewis, PhD, NCC, LPC
Dr. Shana D. Lewis is a Licensed Professional Counselor and a National Certified Counselor. She has a bachelor's degree in psychology, a master's degree in counseling psychology, and a PhD in counselor education. She is the owner and clinical director of Living Well Professional Counseling Services, PLLC, a private practice counseling agency in Bellaire, Texas, where she specializes in treating women and adolescent girls. She is also an adjunct professor at Lamar University, The University of St. Thomas, and Sam Houston State University.
Dr. Lewis has over 20 years of experience working in the mental health field serving a variety of populations, including schools and community mental health agencies. She is the founder of Her VOICE, a 501c3 organization dedicated to empowering survivors of domestic violence to live healthy lives through mentorship and education. This mentorship program is designed so that women who have survived violent relationships for more than two years can mentor women who have recently come out of them. Dr. Lewis believes that intervention is important, but prevention is everything! To this end, Her VOICE has a prevention arm to programming called Sisters Together for an Empowering Purpose (S.T.E.P.) in which young girls are trained to have high self-esteem and goals for their life in an effort to help them avoid the pitfalls of dating violence.
Q & A
Who's Doing Time? Incarceration and the Community
Incarceration rates in the United States are at an all-time high, with the U.S. leading the world's incarceration rate. On any given day, there are about 2.2 million individuals behind bars. As counselors, we will more than likely work with children and family members of incarcerated individuals. Despite the growing rate of incarceration, we don't talk about it enough in the counseling profession. Often, counselor education programs do not provide the necessary information regarding incarceration and its effects. In this webinar, we will examine the trauma of incarceration at individual and collective levels. We will also discuss the ripple effects of incarceration, such as family separation, economic decline, and shame.
After this webinar, participants will be able to:
Summarize the trauma of incarceration.
Identify two effects of incarceration on families and communities.
List two ways to support families and communities affected by the trauma of incarceration.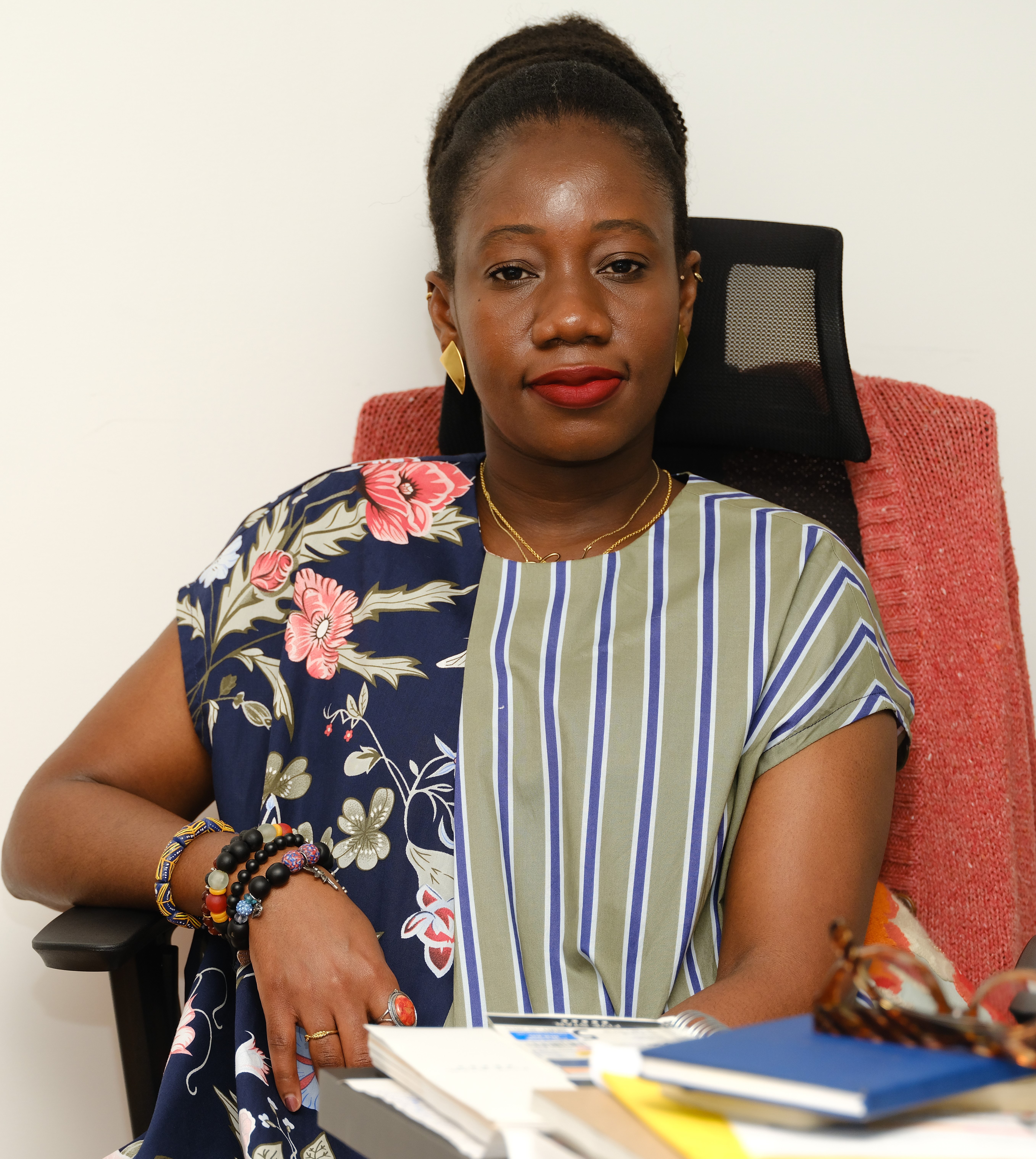 Alice Mills Mai, MA, NCC, LMHC
Alice Mills Mai is a Licensed Mental Health Counselor (LMHC) in the state of New York and a National Certified Counselor (NCC). Ms. Mills Mai was born and raised in Ghana and currently lives in the Bronx, New York. She works full-time as a clinical supervisor for the Criminalized Survivors Program (CSP) at STEPS to End Violence and also practices in private practice and as a consultant for Centering Wholeness LLC. She supervises a team of counselors at Rikers Island and in the community who offer comprehensive clinical and legal support services to survivors of intimate partner violence or other forms of gender-based violence and who have been criminalized for their efforts to survive or resist abusive partners. Ms. Mills Mai created Centering Wholeness, LLC to celebrate the humanity in each one of us through consultation with an agency working with survivors of any form of violence. Her counseling practice is rooted in tenets of multiculturalism, Black feminist theories, and relational-cultural therapy.
Ms. Mills Mai is currently a doctoral student studying counselor education and supervision at the University of the Cumberlands. She holds a BA in psychology and a MA in mental health counseling from the City College of New York. She was a 2018/2019 Beyond the Bars Fellow at the Center for Justice at Columbia University. Her research interests include incarceration, trauma, state/structural violence, vicarious resilience, social justice in counseling, and counselor wellness, and her dissertation will focus on vicarious resilience and counselors' wellness.
Three Misconceptions About Mental Health That Prevent People From Accessing Help
Despite increased awareness of mental health and accessibility to related services, there continue to be stigmas related to seeking these services. This webinar will highlight three of the major stigmas, or misconceptions, related to mental health diagnosis and treatment and the impact these have on minority populations. Specifically, it will address and seek to debunk the misconceptions that therapy is only for "crazy" people, that asking for help is a sign of weakness, and that prayer (without mental health treatment) will heal mental health disorders. It also will provide practical tips that not only provide specific ways to address each area but can also serve as stress management strategies. By discussing and normalizing mental health, irrespective of and in conjunction with mental illness, the goal of this webinar is to highlight mental health as an important aspect of everyone's health and not a distinct area set aside exclusively for those with a severe mental health diagnosis.
After this webinar, participants will be able to:
Examine the question, "What is mental health?"
Identify three major misconceptions that affect mental health utilization and all aspects of one's life—physical, emotional, and spiritual—and provide a new interpretation of these.
Utilize tools to address each area and provide resources for mental health treatment and advocacy.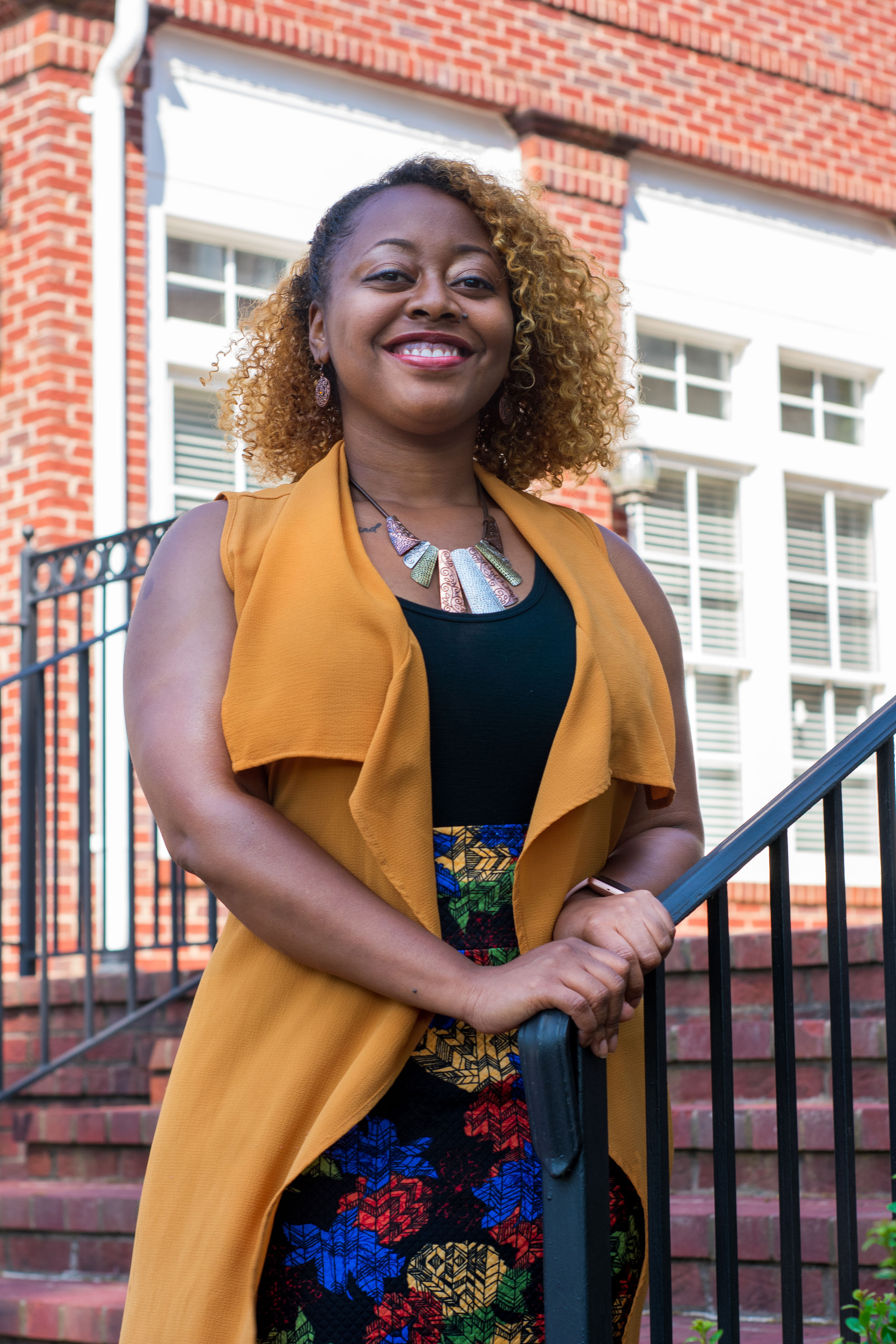 Brianna Gaynor, PsyD, Licensed Psychologist
Brianna Gaynor, PsyD, has a passion for mental health and has noticed time and time again the healing effects of her work. Dr. Gaynor has been licensed as a psychologist in the state of Georgia since May 2011 and received her doctorate degree from the Georgia School of Professional Psychology in 2009. While in graduate school, her training focused primarily on the treatment of children, adolescents, and families. During her internship year, she was also trained in faith-based therapy and, although not a traditional Christian counselor, she has learned how to incorporate faith-based techniques for those clients who request it. She has also worked in outpatient and residential settings and in a mental health hospital.
Dr. Gaynor most enjoys the opportunity to connect with people and help encourage them through their troubles. Currently, she works at her own private practice, Peace of Mind Psychological Services, where much of her work focuses on the diagnosis and treatment of various mental health disorders, including depression, anxiety, trauma, and behavioral disorders through psychological evaluations. Peace of Mind also specializes in helping the whole family "find peace in every circumstance" by providing therapy services starting at age 3 through adulthood. Dr. Gaynor has a unique way of connecting with others through humor and kindness, and her goal in every encounter is to help others.
Q & A
Keepin' It Real: Healing From Historical Trauma of Slavery and Segregation
This webinar will explore the history of slavery and segregation. It will look at the effects of slavery and segregation in the context of today, especially as it relates to intergenerational and racial trauma. The webinar will include discussions on microaggressions, colorism, and the four tenets of oppression perpetrated by a society that continues to devalue, degrade, and marginalize certain groups, mainly African Americans. It will challenge educators, clinicians, and practitioners to become a "voice" for students and clients who are still misjudged, mistreated, and misunderstood. It will also explore ways to help students and clients heal from the "pain of the past."
After this webinar, participants will be able to:
Define historical trauma and its impact on marginalized and oppressed populations.
Deduce how historical and intergenerational trauma can adversely impact students' education and clients' treatment.
Decide on appropriate interventions, strategies, and tools to help students and clients heal from the past.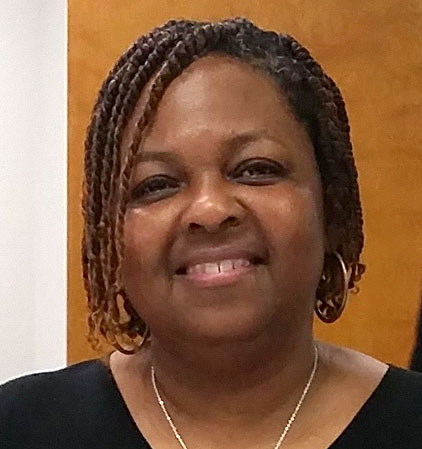 Lisa Connors, MA, MDiv, NCC, MAC, HS-BCP, BCC, CCTP, LBSW, LCPC
Lisa Connors is the associate pastor of In His Image International Ministry, Inc. She is a Licensed Clinical Professional Counselor, National Certified Counselor, Master Addiction Counselor, Board Certified Coach, Certified Clinical Trauma Professional, and Human Services-Board Certified Practitioner, and is also certified in thanatology, the study of death, dying, and bereavement. Ms. Connors has been in the human services, social work, and counseling fields for 30 years and works tirelessly to help others reach their fullest potential in life, helping and empowering others who have been oppressed, stigmatized, marginalized, and victimized. Her greatest passion is working with individuals affected by HIV/AIDS, substance use and mental health disorders, violence, abuse, trauma, grief and loss, and racial and social injustices.
In addition to her clinical work, Ms. Connors is a professor and a member of many national organizations, including the Association for Addiction Professionals (NAADAC), American Counseling Association (ACA), National Association of Social Workers (NASW), HIV Planning Group (HPG), and Maryland Quality Management Group, and is a founding member of the Maryland Association of Addiction Professionals (MAAP). Ms. Connors was awarded the Center for Credentialing & Education's (CCE) Professional Development Award in 2018 and the CCE Board Certified Coach (BCC) Tuition Assistance Program Scholarship in 2014. Ms. Connors holds a Bachelor of Social Work degree, Master of Divinity, and Master of Arts in professional counseling, and she is currently completing her PhD in psychology at Walden University.
Culturally Responsive Services for Youth, Young Adults, and Families in Underserved Communities
This presentation will focus on building participants' approaches to supporting youth and families while teaching participants how to develop cultural responsiveness. The presentation will help participants explore and reflect upon how personal values, biases, and assumptions can impact the quality of interactions between providers and youth and families. The training will also introduce attendees to a research-informed practice to help them provide culturally responsive services using the ASK Model through three main components: asking yourself questions, learning through a variety of specific activities to inform a culturally responsive approach, and asking questions of youth and families and examining organizational practices through a culturally responsive lens.
After this webinar, participants will be able to:
Identify culturally responsive approaches when working with youth and families in underserved communities.
Analyze the impact that personal values and biases may have on one's ability to provide culturally responsive services to youth and families.
Address both individual and organizational practices to refine service delivery for underserved populations.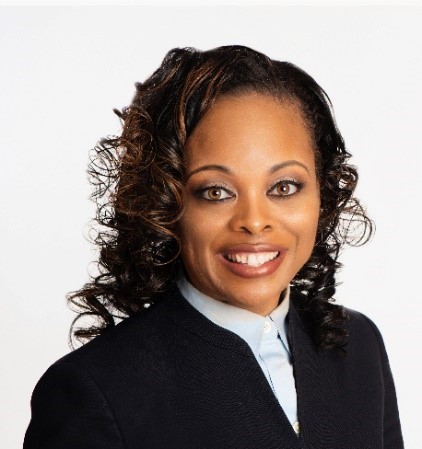 Masica Jordan-Alston, EdD, LCPC, CPRS
Dr. Masica Jordan-Alston is the founder of Jordan Peer Recovery and a professor at Bowie State University. She is a licensed clinical professional counselor (LCPC) and a certified peer recovery specialist (CPRS.) In addition to her formal education, Dr. Jordan-Alston has lived experience as a peer in the recovery community, having overcome substance abuse herself as well as having lost her father and several other relatives to substance use. She has turned her pain into passion and is motivated to improve recovery for all through building the peer recovery workforce throughout the U.S. and abroad.
Dr. Jordan-Alston is also the CEO of Peerfinity, LLC, a leader in delivering personalized, culturally responsive, tech-enabled peer support to individuals diagnosed and treated for the chronic disease of addiction and mental health conditions. Peerfinity, LLC delivers a vital tele-support response to the COVID-19 pandemic by connecting survivors of the coronavirus with their lived experiences to those with symptoms, those undergoing testing, and those with a diagnosis for further support.
In addition to teaching multicultural counseling for over 10 years in collegiate settings, Dr. Jordan-Alston has presented on international platforms on race relations and has been on the front line advocating for cultural diversity and training amongst the peer recovery and behavioral health workforces. She created a proprietary educational system for developing cultural responsiveness that has been used in agencies throughout the U.S. for peers and other behavioral health professionals. Dr. Jordan-Alston regularly utilizes her in-depth expertise to facilitate workshops, seminars, management training, audits, and assessments to numerous organizations.
Q & A
NBCC Foundation has been approved by NBCC as an Approved Continuing Education Provider, ACEP No. 805. Programs that do not qualify for NBCC credit are clearly identified. NBCC Foundation is solely responsible for all aspects of the programs.
Each state sets its own requirements for licensure, including continuing education requirements to maintain licensure. Questions about CE requirements for state licensure should be directed to your state board. You can find their contact information on our state board directory.