 Innovations in Counseling: Working With Minority Populations
Bridging the Gap in Multicultural and Diversity Approaches: Including Disability Justice and Anti-Ableism in the Conversation
Within counselor education, advocacy and diversity are core values. However, disability has often been a neglected topic, and current research suggests a lack of self-perceived competency for counselors working with people with disabilities. Between 15% and 25% of Americans live with a disability, but according to the World Health Organization, there is a need to improve the access to and quality of care for people with disabilities globally. COVID-19 has also caused disproportionate impacts in the disability community.
This session is designed to familiarize attendees with common barriers people with disabilities face in procuring mental health services, as both physical accessibility considerations and biases and misinformation about disability that are common in society. Types of common disability microaggressions, the importance of language-choice empowerment, able privilege, and disability affirming models will be introduced. The presenter will also offer an interactive discussion of how to be an ally and avoid common mistakes; modeling how to have tough conversations about disability; disability presentation; and client identity in a society where many of us were brought up not to look at, acknowledge, or talk about disability and disabled bodies. The importance of cultural humility and how it applies to disability as a multicultural concern for allyship within the historical context of disability rights will be explored.
After this presentation, participants will be able to:
Recognize the misconceptions, tropes, and microaggressions most common in reference to disability.
Identify common barriers to full accessibility of spaces in which counselors and counselor educators work.
Apply practices of allyship to disability.
---
Presenter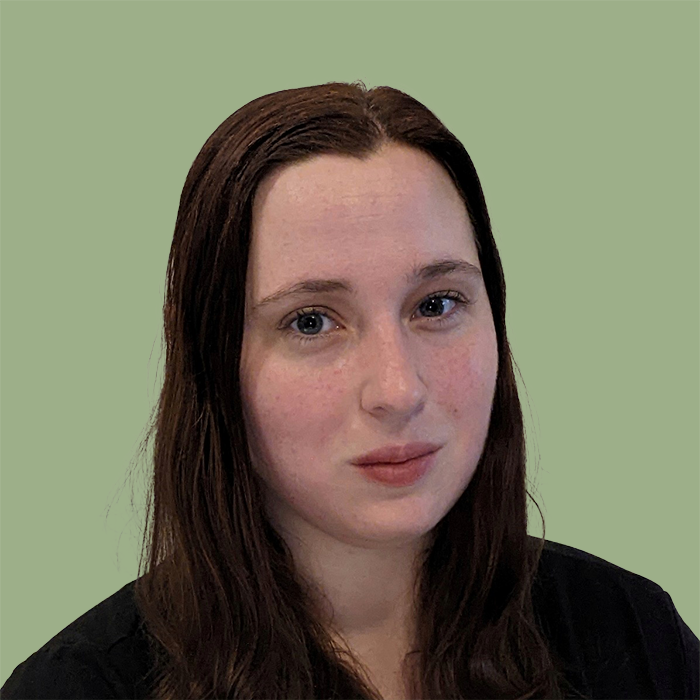 Lynn Pierce, PhD, NCC, ACS, LPC, CRC
Dr. Lynn Pierce earned her PhD in counselor education from The Pennsylvania State University. She is an assistant professor of counseling and the PhD Program Coordinator at Mercer University. She is a Licensed Professional Counselor in Georgia and Certified Rehabilitation Counselor. Dr. Pierce has worked in higher education disability services and other rehabilitation-focused settings with clients and students with many disability presentations. She uses a disability culture and disability identity model that is trauma informed and grounded in disability justice. As a disabled academic, her advocacy work focuses on the normalization and recognition of disability identity to support cross-disability collective liberation through improved representation and access to education, employment, and services.
Mental Health and Cyberbullying
Cyberbullying is growing at an alarming pace. Children, adolescents, and adults are suffering from online abuse through their computers, smartphones, and tablets. Cyberbullying also includes sharing personal or private information about someone else that causes embarrassment or humiliation. Victims of cyberbullying may experience comorbid mental health challenges. This webinar seeks to aid practitioners in identifying signs of cyberbullying and taking action to support their client.
After this presentation, participants will be able to:
comprehend the terms and definitions used in cyberbullying.
recognize the signs of online abuse.
implement safety protocols for victims of cyberbullying.
---
Presenter
Carlos Jesus Castañeda Jr., MA, NCC, LPC
Carlos Jesus Castañeda Jr. is a graduate of The University of Texas at Austin and Palo Alto University and is currently a doctoral candidate in the counselor education and supervision program at Texas Tech University. Castañeda is a Licensed Professional Counselor (LPC) in Austin, Texas, and is the owner of the Missing Peace Clinic, which provides individual counseling services to individuals of all life spans with autism. He is trained in and utilizes eye movement desensitization and reprocessing (EMDR) to treat individuals with past traumatic experiences related to sexual assault, interpersonal violence, and other trauma. He is interested in researching mental health and wellness for individuals of color with autism spectrum disorder. He is also interested in researching women with autism being diagnosed at a later age compared to men with autism.
Castañeda wishes to assist in training health care practitioners and educators in autism competency for underserved populations. He also wishes to assist in developing new screening tools tailored to individuals of color and women with autism to prevent missed diagnoses. His dissertation will explore women with autism spectrum disorder who were diagnosed in adulthood and their perceptions of the screening process for women with autism.
Transitioning From Cultural Competency to Cultural Humility in Mental Health Practices
There is no doubt that most people join the human services field to make positive change around them. In today's society, there are so many things happening at once, and it is easy for clinicians to feel overwhelmed by the different cultural practices and knowledge that they are expected to be familiar with when working with clients. This webinar will discuss common misconceptions and mistakes that clinicians experience when working with underserved communities. The presenter will discuss specific learning tools and the value of having uncomfortable conversations to dismantle systemic racism with colleagues and clients, and within underserved communities. The presentation will also identify the benefits of engaging in culturally humble techniques and highlight the importance of transitioning from the standard culturally competent practices to implementing culturally humble practices in mental health services.
After this presentation, participants will be able to:
Identify covert forms of racism in their intake paperwork, their settings, and other spaces.
Identify and evaluate ways to build the courage to ask for help and/or seek supervision without feelings of shame and guilt.
Assess new practices on how to remain curious while learning about the importance of cultural humility.
---
Presenter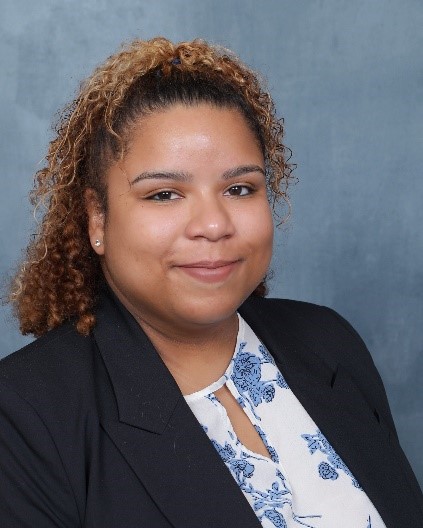 Diomarys Nunez, MA, LPC
Diomarys Nunez is a member of the BIPOC community and recently became a Licensed Professional Counselor. She has almost 10 years of experience in the mental health field and has had the opportunity to work with folks from all walks of life, across various settings. Diomarys has also had the opportunity to work with underserved communities, with populations affected by drug/alcohol use or severe mental illnesses, and more recently, in private practice. Diomarys believes that if clinicians are working to bridge the gap within the mental health field, it is important to be intentional about breaking down systemic walls. Through coordinating presentations on this topic in several settings and having open discussions with her clients and students, Diomarys has been able to help others gain a better understanding of cultural humility. Her mission is to still instill hope in those who need it the most and those who tend to be forgotten by society. She aims to help individuals find their meaning through empowering, challenging, and guiding. Moving toward cultural humility is a part of this process, and she hopes that the mental health field will join in this effort. When she is not involved in social justice advocacy or cycle-breaking, she enjoys spending time with her family and writing poetry.
Building Environments to Prepare the Way for Trauma-Informed Care
Creating trauma-informed care (TIC) environments calls for a deeper understanding of the nature and implications of trauma on the populations served. Even deeper, there is a need for reframing our thinking around healing from trauma and assisting clients in a way that decreases hurt and increases healing. Using SAMHSA's (Substance Abuse and Mental Health Services Administration) trauma-informed care approach to disasters and incorporating evidence-based research on trauma care, learn how to create TIC environments in a myriad of settings.
After this presentation, participants will be able to:
Define trauma through a clinical and real-world lens.
Explain how trauma affects brain functioning and behaviors.
Apply a four-pronged approach to creating trauma-informed care environments.
---
Presenter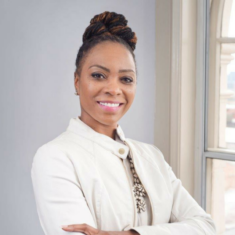 Angélique Black McKoy, MS, NCC, LGPC, CTP
Angélique McKoy is a seasoned trainer and facilitator, Licensed Professional Counselor and National Certified Counselor (NCC). She has notable counseling experience with a myriad of populations including children and families (child-serving organizations/OMHC), child welfare (treatment foster care), and pastoral counseling. She is a motivational speaker, pastoral counselor, and recorded singer. She holds a bachelor's degree in Psychology from the University of Phoenix, and a CACREP-accredited master's degree in Clinical Mental Health Counseling. Angélique is clinically licensed in the state of Maryland and has a Certified Trauma Professional distinction and Diversity, Equity and Inclusion in the Workplace certification from the University of South Florida, Muma College of Business.
Angélique is the Training Institute Manager at The House of Ruth Maryland overseeing the efforts of the Training Institute team and ensures the quality of its services to best meet the educational needs of the community. She is also responsible for creating professional development opportunities and develop a package of technical assistance products that highlight field best practices and serve as a social enterprise for the organization.
She is a native New Yorker transplanted to Maryland in 2015 with her husband, daughter and sweet fur-baby. A fierce advocate for special-needs children and families, Angélique's philanthropic work includes serving as Co-Chairperson of the Harford County Special Education Citizens Advisory Committee and a Board Member of Not-Another Child, Inc. in New York City, whose mission is to provide wholeness, healing, and advocacy to communities and families of gun violence and other traumatic events.
Culturally Responsive Practices for Serving the Undocumented Immigrant Community
This session will educate and engage helping professionals in the process of supporting the undocumented population in equity-minded counseling. The presenter will share a variety of theoretical frameworks, creative approaches, and practical applications to support clinicians in gaining awareness of their own strengths and growing edges within this work. Participants should come prepared to engage in critical reflection of systems of oppression and implicit bias as they pertain to this special population, with a particular focus on educational and career implications. Participants will also gain an understanding and background of documentation status, including key terms and laws pertaining to this population, evidence-based counseling theory and practices, and empowering clients through a collaborative partnership. Special attention will be paid to increasing advocacy and social justice skills.
After this presentation, participants will be able to:
Understand the background knowledge and skills related to clinical counseling for undocumented populations, including best practices and evidence-based theories to use during counseling.
Implement culturally responsive research and resources during personal, academic, and career counseling for undocumented populations.
Articulate strategies to increase culturally sensitive counseling toward undocumented populations.
---
Presenter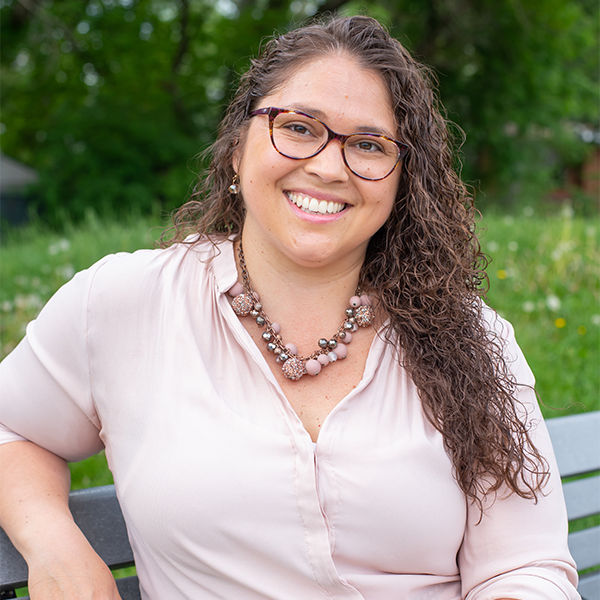 Pamela Fullerton, MA, MEd, NCC, LPC, LCPC
Pamela Fullerton is the founder of Advocacy & Education Consulting, a counseling and consulting organization dedicated to ensuring social justice and advocacy through access to mental health and well-being services. She is a Latina bilingual Certified Clinical Trauma Professional (CCTP); a Certified Dialectical Behavior Therapy professional (C-DBT); and a clinical supervisor and consultant specializing in working with BIPOC communities, undocumented communities, immigration and acculturation, trauma, life transitions, and career counseling. Fullerton is an adjunct instructor in the counselor education department at Northeastern Illinois University and also runs a nonprofit to support Latinx youth in the Chicagoland area. She is also a 2021 NBCC Minority Fellowship Program Doctoral Fellow and a current doctoral candidate at Governors State University.
Counseling Black Women–HERstory, Humility, Healing
Black women are entering therapy at rates higher than ever before. Black women present to counseling with a range of presenting problems; however, Black women have a collective history that may also impact their mental wellness. This collective history includes experiences of gendered racism and trauma. Although most mental health practitioners report seeing at least one client presenting with racial trauma, the majority of practitioners express being undertrained in addressing racial trauma. Lack of culturally competent care can result in premature termination, diagnostic errors, and re-traumatization. This webinar aims to advance practitioners' cultural competence in working with Black women. Participants will explore historical and current sociocultural factors that impact the mental health of Black women. Ethical concepts and cultural humility will be defined in treating Black women. Finally, the workshop will outline radical healing and decolonizing approaches to working with Black women.
After this presentation, participants will be able to:
Identify sociocultural and historical experiences that impact the mental wellness of Black women.
Define cultural humility and culturally competent care with Black women.
Describe culturally relevant treatment modalities specific to treating Black women.
---
Presenter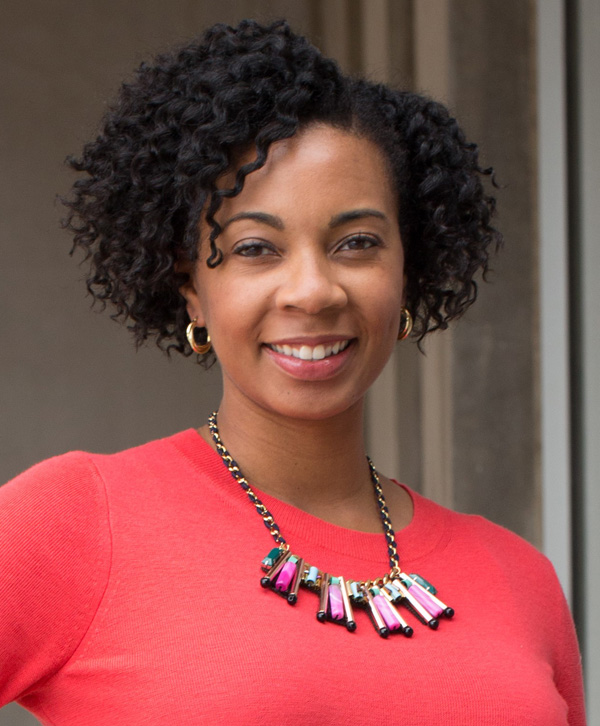 Kimber Shelton, PhD
Dr. Kimber Shelton is a licensed psychologist and owner of KLS Counseling & Consulting Services. She provides psychotherapy, professional consultation, and diversity-related trainings. Dr. Shelton specializes in the areas of cultural competence, ethnic minority and LGBTQ+ issues, trauma, and relationship concerns. Additionally, she serves as an adjunct instructor in a graduate counseling training program. Dr. Shelton has over 20 publications and presents nationally and internationally. She is the coeditor of the recently released Handbook on Counseling African American Women: Psychological Symptoms, Treatments, and Case Studies. Dr. Shelton is the co-creator of the Worthiness, Womanness, Blackness: Counseling Black Women Conference. She earned her PhD in counseling psychology from the University of Georgia and MS in mental health counseling from Niagara University.
NBCC Foundation has been approved by NBCC as an Approved Continuing Education Provider, ACEP No. 805. Programs that do not qualify for NBCC credit are clearly identified. NBCC Foundation is solely responsible for all aspects of the programs.
Each state sets its own requirements for licensure, including continuing education requirements to maintain licensure. Questions about CE requirements for state licensure should be directed to your state board. You can find their contact information on our state board directory.