 Trustee
Board of Trustees
Term: 2021 - 2024
North Carolina Agricultural and Technical State University, PhD
Rehabilitation Counseling & Counselor Education
Appalachian State University, M.A., Community Counseling
Appalachian State University, B.S., Psychology

Key Expertise:
Clinical Mental Health Counseling, Clinical practices related to the healing of BIPOC communities Vicarious Trauma and Impacts on Mental Health Professionals, African American Male Mental Health, Global Mental Health Facilitation and Transformative Community Engagement Social Justice Practices to Address Police Brutality
CV:
If your organization would like to have Dr. Townsend speak to your group, please contact: foundation@nbcc.org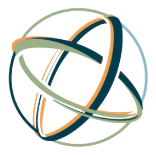 Christopher B. Townsend
Ph.D., NCC, ACS, LPC (NC), LPC (TX), LCAS (NC), AADC (TX)
Dr. Christopher B. Townsend has been engaged for decades in global efforts to advance mental health education and services. He has led multiple programs in Liberia, Rwanda, and Uganda to facilitate community-based programming to strengthen networks of support and reduce stigma. As a Master Trainer for the Mental Health Facilitator curriculum, Dr. Townsend has engaged global communities in efforts to build resources and tools for mental health supports. Dr. Townsend's commitment to serving underserved communities is visible in his service, scholarship, and teaching.
Dr. Townsend is a native of High Point, North Carolina. He graduated with a Bachelor of Science degree in Psychology and a Master of Arts degree in Community Counseling from Appalachian State University. He earned a Doctor of Philosophy Degree in Rehabilitation Counseling and Counselor Education from North Carolina Agricultural and Technical State University. Dr. Townsend has been counseling in community agencies since 1998, providing services in the areas of substance abuse, mental health, and trauma. Dr. Townsend is currently a tenured track assistant professor in the Department of Clinical Counseling and Mental Health at Texas Tech University Health Sciences Center, Master of Science in Addiction Counseling in Lubbock Texas.
Dr. Townsend has spent the last 20 years working with the underserved domestically and internationally. He has extensive experience working with children and adolescents in the juvenile justice and foster care systems. Dr. Townsend holds the distinction of being a 2017 recipient of the Doctoral Fellowship from the NBCC Foundation. He was also selected as the 2018-19 Clinical Rehabilitation Counseling SGA Outstanding Faculty.
Dr. Townsend believes in innovation in counseling and that those innovations are able to help society be better prepared to address the social issues of our time. Dr. Townsend's research interest includes clinical practices related to the healing of BIPOC communities, Social Justice practices, Police Brutality, and Clinical Supervision.