 Vice Chair of the
Board of Trustees
Term: 2020 - 2023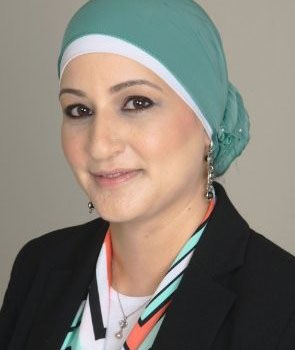 University of Toledo, PhD, Counselor Education & Supervision
Eastern Michigan University-Ypsilanti, MA., Counselor Education
University of Michigan – Ann Arbor, BA, Political Science/Middle Eastern Studies
Key Expertise:
School Counseling, Community-Based Participatory Research, Scholarship of Engagement, Diversity, Equity, and Inclusion in Higher Education and Scholarly Research Expanding Service Capacity for Under-Served Communities
CV:
If your organization would like to have Dr. Dari speak to your group, please contact: foundation@nbcc.org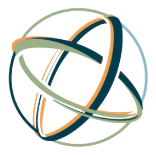 Tahani Dari
PhD, NCC, LPC
Dr. Tahani Dari is a leading expert in engagement and community-based participatory research. Her dynamic focus on connecting with communities for the purpose of transformative change through scholarship and engagement positions her as a leader of the movement to promote equity and access in mental health services.
Dr. Dari serves as an assistant professor of counselor education at the School of Intervention and Wellness at the University of Toledo, Ohio. She holds a PhD in counselor education and supervision from the University of Toledo and an MA in counseling from Eastern Michigan University. With more than 40 presentations to national and state audiences regarding the power of mental health services for youth and community-based participatory engagement, Dr. Dari is a propelling essential professional knowledge forward and advancing compelling conversations about serving diverse communities effectively. In addition to presenting and facilitating engaged community conversations, Dr. Dari contributes to the professional discourse through a robust scholarly agenda and publications in professional counseling journals.
Dr. Dari's research is shaped by her past experiences as a counselor and community-based research partner. Dr. Dari prioritizes community partnerships in her research, and her work provides a model for constructing collaborative and culturally sensitive research programs with diverse populations. Over two decades of experience inform Dr. Dari's commitment to serving diverse and underserved communities. She has served as a school counselor for K–12 students and a mental health counselor in various settings. Since 2016, Dr. Dari has served two terms on the NBCC Foundation's Minority Fellowship Program (MFP) Advisory Council for Master's Programs, serving as chair for one of the terms. She also served on the board of the North Central Association for Counselor Education and Supervision in 2019–2020.
Dr. Dari is a professional who serves with her heart, her voice, and her scholarship to advance transformative research and practice that better prepares counselors to serve historically underserved communities in partnership with those communities and community leaders.