 Trustee
Board of Trustees
Term: 2020 - 2023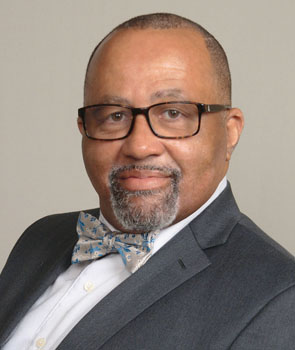 North Carolina State University, PhD
Counseling & Counselor Education
North Carolina Central University, M.A., Agency Counseling
Duke University Divinity School, M.Div., Master of Divinity
Florida Agricultural and Mechanical University, B.S., Political Science
Key Expertise:
Clinical Mental Health Counseling, Student Affairs, Higher Education Administration, Expanding Service Capacity for Under-Served Communities
CV:
If your organization would like to have Dr. Horne speak to your group, please contact: foundation@nbcc.org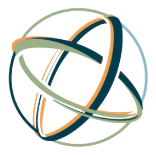 Robert A. Horne
Ph.D., M. Div., NCC, ACS, LPC, CSI, LCAS, ICAADC, MAC
Dr. Robert A. Horne has committed his life to serving others and strengthening communities through his service and leadership. From his years as a Commissioned Officer in the United States Marine Corps to his present service as a Counselor Educator who intentionally integrates information into his courses to prepare his students to serve traditionally underserved communities, Dr. Horne has leveraged his service to positively transform the world.
Dr. Horne is currently an assistant professor of counselor education and the Director of the Addiction Studies Certificate Program at North Carolina Central University. Dr. Horne also provides counseling as a clinician in private practice, and he serves the profession as a National Board for Certified Counselors Mentor, and a Fitness for Practice Evaluator for the North Carolina Board of Licensed Clinical Mental Health Counselors. Dr. Horne has previously served as Chair of the National Board for Certified Counselors Foundation Minority Fellowship Program Doctoral Advisory Council and as a subject matter expert for the International Credentialing and Reciprocity Consortium.
Dr. Horne holds a PhD in counseling and counselor education from North Carolina State University, an MA in agency counseling from North Carolina Central University, and a Master of Divinity from Duke University.
Dr. Horne holds the distinctions of National Board for Certified Counselors Fellow, Substance Abuse and Mental Health Services Administration Fellow, and the first recipient of the National Board for Certified Counselors "Bridging the Gap Award" for Lifetime Leadership. Dr. Horne has made powerful contributions to the understanding of the African American male experience with mental health services through his scholarship and research and he has contributed to the professional discourse around addictions and substance use disorders through international and domestic presentations. His research and publications focus on African American male identity development and sustenance; behavioral and substance addiction; and spirituality, stress, coping, and cultural trauma. Dr. Horne actively engages in conducting national and international workshops, trainings, and webinars.