 Ex-Officio Member
Board of Trustees
Term: 2017 - 2023
University of Virginia, PhD, Counselor Education
University of Virginia, M.Ed., Counselor Education
Key Expertise:
Clinical Mental Health Counseling, Student Affairs, Higher Education Administration, Expanding Service Capacity for Under-Served Communities
CV:
To have Rhonda speak to your group, please contact: foundation@nbcc.org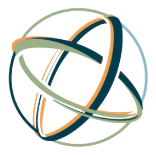 Rhonda Bryant
PhD, NCC, LPC, NCSC, CCMHC, ACS
An active member of the counseling profession, Dr. Bryant has held leadership roles in diverse counseling organizations and in community settings since obtaining her Ph.D. from University of Virginia in 2000. With expertise in mental health, substance abuse, and counseling in educational settings, she holds credentials including the NCC, NCMHC, NCSC, and diplomate status with the American Mental Health Counseling Association in trauma and substance abuse counseling.
Dr. Bryant is committed to eliminating mental health disparities and takes every opportunity to educate the public about the value of professional counseling. As Assistant Vice President for Student Success and Retention at Radford University in Virginia, she strives to ensure that students have access to mental health and support services necessary for college success. Dr. Bryant formerly served as Associate Vice President of Student Life and Dean of Students at the University of the Pacific (Stockton, San Francisco, and Sacremento Campuses), She led seven units, including: Assessment; Conduct and Community Standards; Intercultural Student Success; Latino Outreach; New Student and Family Programs; Residential Life and Housing and University Dining Experience and Student Success Coaching. Her commitment to transforming higher education to better meet the needs of the diverse student communities is visible in her daily engagement with students and leaders on her campus and in other professional partnerships. Her units provided services to more than 6,000 students.
In her free time, Dr. Bryant enjoys traveling and building lego puzzles with her husband Lawrence, enjoying their children and grandchildren, and all things Star Wars.