 Secretary
Board of Trustees
Term: 2020 - 2023
University of South Dakota, EdD, School Leadership & Administration
University of South Dakota, M.A., Professional School Counseling K-12
Cornell College, B.A., Elementary Education
Key Expertise:
School Counseling, Evaluation of School-Based Mental Health & Development Initiatives, Leadership for Transformative Initiatives for Youth Mental Health, Governmental Engagement for Education Enhancements
CV:
If your organization would like to have Dr. DeGroot-Hammer speak to your group, please contact: foundation@nbcc.org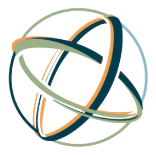 Amy DeGroot-Hammer
Ed.D., NCC, NCSC
Dr. Amy DeGroot-Hammer (NCC/NCSC) has devoted her career to advocating for others. As a classroom teacher and school counselor, Dr. DeGroot-Hammer advocated for students, staff, and strong public schools. Her engagement with legislators, educators, and community members has strengthened schools and expanded access to resources for youth and families not only in Iowa, but across the United States.
A 30-year veteran educator and school counselor, Dr. DeGroot-Hammer was elected to lead the Iowa School Counselor Association for four terms as President (2012-2016) by colleagues who recognized and valued her commitment to serving youth and communities. Dr. DeGroot-Hammer is currently serving as an Ex-Officio Board Member of the ISCA Executive Board.
While working as a school counselor, she was elected to be the Iowa State Education Association's representative on the National Education Association (NEA) Board of Directors where she lobbied in Washington D.C. on Federal education issues on behalf of Iowa educators. Dr. DeGroot-Hammer believes that ALL students, regardless of their zip code, deserve a quality public education.
Dr. DeGroot-Hammer was also active in the Iowa State Education Association as a member of the ISEA Executive Board and President of her local education association in Sioux City. After 30 years of serving on the Governance side of ISEA, she now works as a staff member for ISEA and is currently serving as a UniServ Director for school districts in rural and urban areas in NW Iowa. She advocates for safe and productive learning conditions for students & staff and promotes strong public schools. In addition to her role at ISEA, Dr. DeGroot-Hammer seeks to propel the passion of a new generation of school counselors through her courses as an adjunct instructor for the Professional School Counseling program at Buena Vista University.