 Foundation Fellow Shares Impact of Her Volunteer Mentor
Published 12/11/2019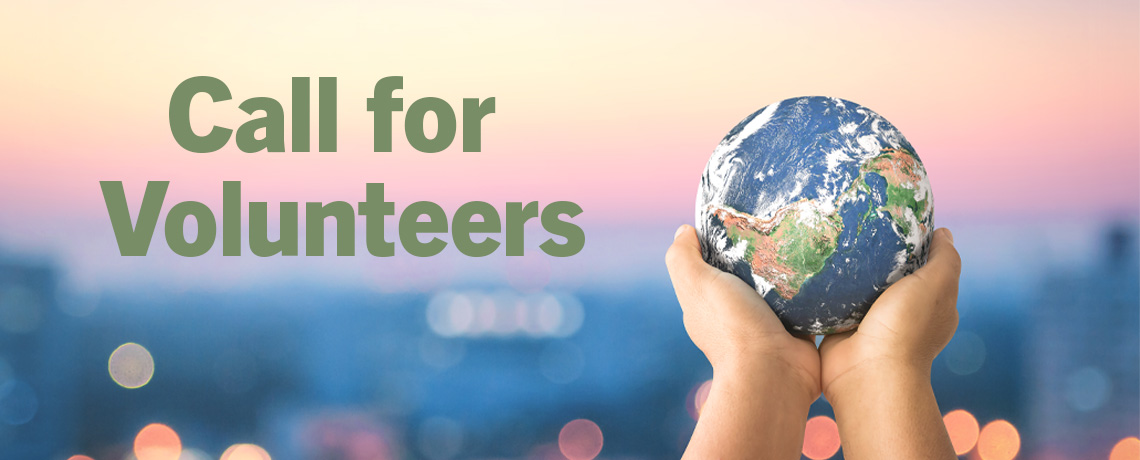 NBCC Foundation volunteers are critical to the success of our programs. Becoming a Foundation volunteer is a great way to give back to the counseling community and empower counselors-in-training to navigate the professional aspects of the counseling profession.
Fellows and scholars with active mentor connections demonstrate increased success in completing their programs, contributing effective research, and attaining related employment and other opportunities.
Janelle, a 2019 Minority Fellowship Program (MFP) Doctoral Fellow recently shared her sentiments regarding her current experience with her Foundation mentor. She writes:
During my first encounter with Dr. Branch, he shared, "now that I'm your mentor, you've got me for life." This genuine sentiment embodies the nature of our mentoring relationship. While I expected that the NBCC MFP Doctoral Fellowship would positively impact my doctoral journey, I had not envisioned receiving a lifelong mentor who would provide unwavering support and encouragement. The biweekly conversations we have reaffirm my purpose in the profession while synchronously shedding light on my progress and needed areas of growth. We were able to meet in person for the first time at the Association for Counselor Education and Supervision Conference, and it felt like reconnecting with a dear friend. Dr. Branch ensured I set and reached conferencing goals while expanding my professional network by introducing me to everyone he knew. Our authentic bond and conversations these past few months have fulfilled a component of my doctoral experience I previously didn't know was missing. Words alone cannot express my gratitude to NBCC for connecting me to Dr. Branch and initiating our incomparable mentoring relationship.
As a former MFP Fellow in 2016 and now a NBCC Foundation mentor himself, Dr. Jason Branch gives his time and knowledge to "pay it forward" in order to contribute to the life of new counselors. As Janelle's mentor, Dr. Branch shares:
Mentorship is a way of life, and it brings me so much joy to help someone else on their journey in the counseling profession. I had several mentors throughout my experience as a doctoral student and continue to have mentors as a counselor educator. Having the opportunity to connect with a student through NBCC is even more exciting because I get a chance to pay it forward and do exactly what someone did for me when I was a fellow back in 2016. I've learned that mentorship is a two-way street—I'm able to pour into someone and I continue to grow and develop in ways that I didn't know were possible.

Mentorship enhances my craft personally and professionally. Janelle has been a phenomenal mentee because she is open to feedback and suggestions to enhance her experience as a doctoral student. Everyone does not have the desire to mentor or be mentored. Janelle has demonstrated her desire to gain as much knowledge as possible during her mentorship experience and does not hesitate to ask me those tough questions and challenge me in ways that force me to look at a variety of perspectives when providing mentorship. I'm proud of Janelle because I have seen how much she has grown from her mentorship experience with me in a short amount of time. Working with students who are eager to learn and develop through mentorship makes the working relationship easy and fun during our biweekly interactions. I expect to continue to serve as a mentor through NBCC to share my knowledge and experience to make life just a little easier for students as they strive toward success through their journey in the counseling profession.
The NBCC Foundation is currently looking for experienced master's- and doctoral-level National Certified Counselors (NCCs) to volunteer as mentors for the NBCC Minority Fellowship Program and NBCC Foundation scholarship program.

At minimum, mentors will provide four interactions with their assigned fellow or scholar and make themselves available for additional inquiries based on mutual agreement with their mentee. Mentors will receive online training and orientation prior to engagement. The duration of the commitment is one year. The Foundation will match mentors and fellows or scholars based on interests and experience.

Each year, the Foundation awards fellowships and scholarships to more than 100 counseling master's and doctoral students who commit to serving the Foundation's priority underserved populations of military communities, rural communities, and minority populations or providing career development services. The fellowships and scholarships provide substantial financial awards as well as training and support services, including mentors.

If you are interested in volunteering with the NBCC Foundation, please visit our volunteer page for more information. You may also call 336-232-0376 or email Foundation@nbcc.org to connect with our Volunteer Coordinator.