 A Qualitative Study Exploring How U.S. Male Veterans Experience Empathy
As a part of its Innovations in Counseling series, the NBCC Foundation invites you to a no-cost webinar on Wednesday, October 4, 2023, from 1–2 pm EDT. Live webinars are available at no cost to NCCs and current NBCC Foundation scholars and fellows, and documentation of one clock hour of continuing education is available for registrants who attend the full webinar.
The focus of the presentation is Dr. Stepp's qualitative research study, which delves into how veterans experience empathy in their day-to-day lives. By addressing this gap in the existing literature on veterans' lived experiences with empathy, her research contributes valuable knowledge to practitioners working with this demographic. Previous quantitative research has indicated that veterans exposed to war and hostile environments tend to have reduced empathic experiences. However, Dr. Stepp's study identifies a key distinction: veterans' empathy levels shift within their environment and community. This shift in empathic experiences serves as a defense mechanism, aiding their survival in challenging circumstances. The findings from Dr. Stepp's research offer important insights for mental health practitioners, guiding them in selecting appropriate therapeutic modalities and making necessary adjustments to help veterans transition smoothly into their communities while maintaining their well-being.
After this presentation, participants will be able to:
understand the lived experiences of veterans with empathy and how this featured in their transition.
increase their knowledge on helping the veterans they work with and how to adjust their practices to guide veterans to a healthy transition.
expand research on veterans and empathy through qualitative studies on other populations to fill the literature gap on hostile environmental exposures and empathy.
---
Presenter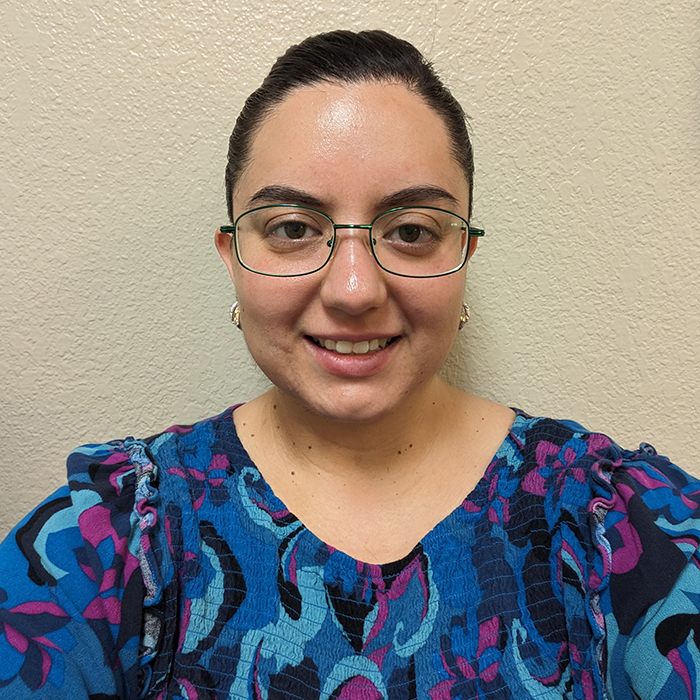 Dr. Elda M. Stepp, LPC, LPCC, CART, CGP, CCTP
Dr. Elda M. Stepp is a licensed professional counselor for the state of Texas (LPC) and a licensed professional clinical mental health counselor for the state of New Mexico (LPCC). Dr. Stepp has 4 years of experience working with various populations in the mental health field. Her experience and knowledge include working with underserved populations, and her expertise encompasses a wide range of mental health disorders, including schizophrenia, schizoaffective disorder, bipolar disorder, comorbid diagnoses, personality disorders (cluster B), chronic depression, trauma/post-traumatic stress injury, and all forms of anxiety.
Dr. Stepp has served as a crisis mental health counselor and sex offender treatment therapist within the prison system. She currently works at Counseling of El Paso, a private practice. Her focus population is veterans; however, she also works with civilians struggling with trauma-related concerns. Dr. Stepp has a master's degree in mental health counseling from Webster University and a doctoral degree in forensic psychology specializing in crisis response from Walden University. She is a Certified Anger Resolution Therapist (CART), a Certified Grief-informed Professional (CGP), a Certified Clinical Trauma Professional (CCTP), and trained in EMDR.
Her professional experience and interests include research in forensic areas of psychology consisting of crisis response (suicidal/homicidal), trauma survivors, perpetrators (offenders), and veterans. Dr. Stepp's presentation includes her dissertation research on a qualitative study on veterans' lived experience with empathy upon their return from hostile environments.
NBCC Foundation has been approved by NBCC as an Approved Continuing Education Provider, ACEP No. 805. Programs that do not qualify for NBCC credit are clearly identified. NBCC Foundation is solely responsible for all aspects of the programs.
Each state sets its own requirements for licensure, including continuing education requirements to maintain licensure. Questions about CE requirements for state licensure should be directed to your state board. You can find their contact information on our state board directory.