 2024 Bridging the Gap Symposium
The NBCC Foundation will host the 2024 Bridging the Gap Symposium: Eliminating Mental Health Disparities, to be held March 15–16, 2024, in the Washington, D.C., metro area.
The theme for the 2024 Symposium is: Empowering Voices and Expanding Access.
This theme was chosen as it supports counselors, counselor educators, and others in the profession to amplify the voices of marginalized communities and promote equitable access to mental health resources. Workshop presenters will be challenged to present and help cultivate action-oriented applications to implement lessons learned in their sessions.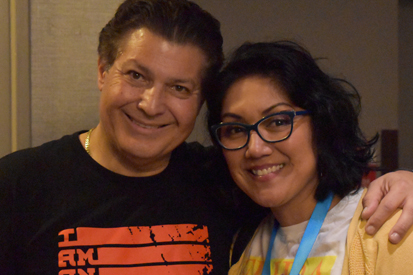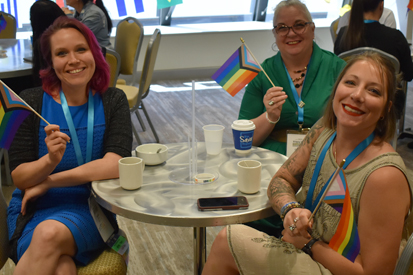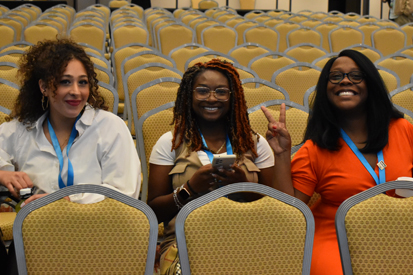 Call for presentations
We welcome applications from presenters who can provide creative and unique presentations that highlight evidence-based, trauma-informed, and culturally relevant practices or research addressing ways to serve and bridge the gap for underserved communities (including underrepresented ethnic and racial groups, children, veterans, the elderly, military or rural populations, persons with disabilities, and LGBTQIA2S+ individuals).
Categories:
Implementation of Trauma-Informed Care
Expanding Mental Health Services for Children and Adolescents
Strengthening the Profession Through Leadership and Advocacy
Underserved Clients and Societal Institutions
Decolonizing the Counseling Profession
Treatment of Substance Use and Addiction in Underserved Communities
Timeline:
Sept. 1–Oct. 31, 2023: Application period open.
Nov. 1–Dec. 2, 2023: Proposals reviewed.
Dec. 15, 2023: Presenters notified if proposal has been accepted.
Visit the submission form to view full category descriptions, presentation types, and required submission information.
Submit a Presentation Proposal
Attendees
Registration will open in fall 2023, and an event schedule is coming soon! Announcements regarding attendee registration will be made via NBCC Foundation social media channels, website updates, and email communications.
We hope to see you in Washington, D.C., in 2024!
Continuing Education
Pre-Symposium and Symposium content will be available as NBCC-approved continuing education hours. Any sessions that do not qualify for continuing education credit will be clearly marked.
NBCC Foundation has been approved by NBCC as an Approved Continuing Education Provider, ACEP No. 805. Programs that do not qualify for NBCC credit are clearly identified. NBCC Foundation is solely responsible for all aspects of the programs.
Each state sets its own requirements for licensure, including continuing education requirements to maintain licensure. Questions about CE requirements for state licensure should be directed to your state board. You can find their contact information on our state board directory.