 Support and Resources for Serving the AAPI Community
Published 3/26/2021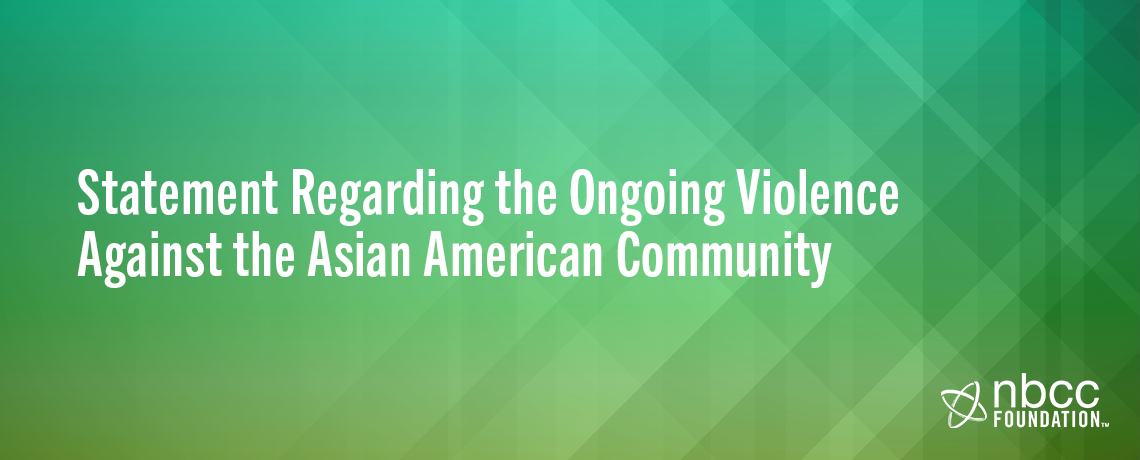 The NBCC Foundation is committed to the counseling profession and ensuring that the mental health needs of underserved populations are met, including for Asians and Asian Americans and Pacific Islanders (AAPIs). We stand against the recent shooting and killing of those in Atlanta, six of whom belong to the AAPI community. We also stand against the ongoing rise in violence and racism against the AAPI community and will continue to work to provide resources and spaces for those affected by these acts and for the counselors working to provide culturally responsive care and services for these communities.

Many counselors and future counselors who are a part of the NBCC Minority Fellowship Program (MFP) continue to work in and help these communities navigate these injustices each day. We value their work and will share some of the resources provided by them and others below. The NBCC Foundation encourages counselors to engage in their communities with dialogue, speak out against these senseless acts, and stand alongside those who these acts have hurt. We stand alongside you as we all commit to shaping a world that is free of hate, systemic racism, and violence that permeates during a time of continued stress, anxiety, and grief.

Resources related to serving the AAPI community:
NBCC Foundation Webinars
Presented

by:

Lawrence Richardson, MS, NCC, LPC
Presented by:

Stacey Diane A.

Litam

, PhD, NCC, CCMHC, LPCC
The Professional Counselor
Written by:

Stacey Diane A.

Litam

, PhD, NCC, CCMHC, LPCC
Other Resources
Free streaming of the PBS 5-part documentary series,

Asian Americans

.
Written

by:

Adrianna L. Johnson