 MFP Fellowships: More Than Money
Published 8/21/2019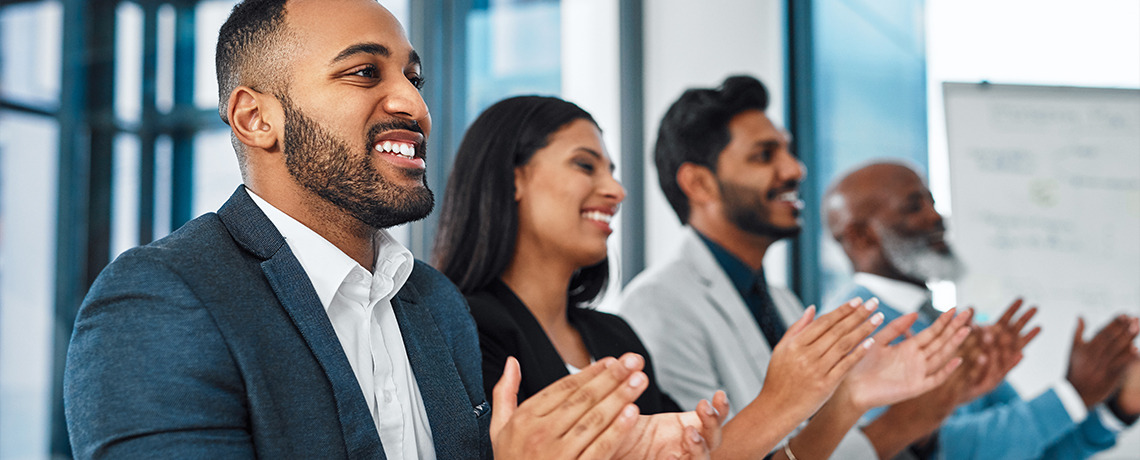 The obvious carrot for counseling students who hear about NBCC's Minority Fellowship Program (MFP) is the award of up to $20,000 to support their educational expenses. But for those selected, one of the unexpected benefits of being a fellow is participation in national training events throughout the year.
This fall, our MFP awardees will have travel, training, and expenses paid for conferences to enhance their professional development, skills, and professional identity as counselors and counselor educators.
MFP doctoral awardees will attend the biannual conference of the Association for Counselor Education and Supervision (ACES) in Seattle, Washington, from Oct. 10 to Oct. 13. ACES is dedicated to quality education and supervision of counselors in all work settings. A division of the American Counseling Association, ACES is made up of counselors, supervisors, graduate students, and faculty members who strive to improve the education and supervision of counselors-in-training and in practice. The conference features a lineup of education sessions, round tables, poster sessions, career-focused sessions, as well as panel discussions, exhibits, and awards.
MFP Addictions Counseling awardees will be among almost 1,000 people expected to attend the 2019 Annual Conference of NAADAC, the Association for Addiction Professionals, in Orlando, Florida, from Sept. 28 to Oct. 3. The theme for this year's NAADAC conference is "Navigating the Addiction Profession." The conference will feature nine tracks, over 60 breakout sessions, five keynote speakers, as well as a panel, exhibits, awards, and an on-site bookstore.
MFP master's mental health counseling awardees will participate in the 3rd annual Fall Institute on Motivational Interviewing held at the National Board for Certified Counselors' conference facilities in Greensboro, North Carolina, from Nov. 1 to Nov. 3. The training will be conducted by Dr. Edward Wahesh, an NBCC mentor and assistant professor in the Department of Education and Counseling at Villanova University. By understanding the origins, methodology, and practical applications of motivational interviewing, participants will be able to apply and evaluate the efficacy of incorporating this approach into their own work.
Dr. LaVerne Collins, Interim Vice President of NBCC's Foundation and Professional Services Division says the organization is pleased to provide such opportunities to its fellows.
"While the motivation to apply for the MFP award is largely monetary for many applicants, the other benefits of the program are priceless," she says. "While our Bridging the Gap Symposium continues to be the initiation point and the capstone of the MFP year, it is through these other events that our fellows can further expand their professional networks, make career connections for jobs around the country, align themselves with professional organizations, and learn from experts in their respective fields.
"It's a win-win when our amazingly bright fellows can make connections with other professionals in counseling organizations and higher ed institutions. Fellows get new opportunities and the institutions get new talent."