 Inaugural Career Fair a Success
Published 5/19/2021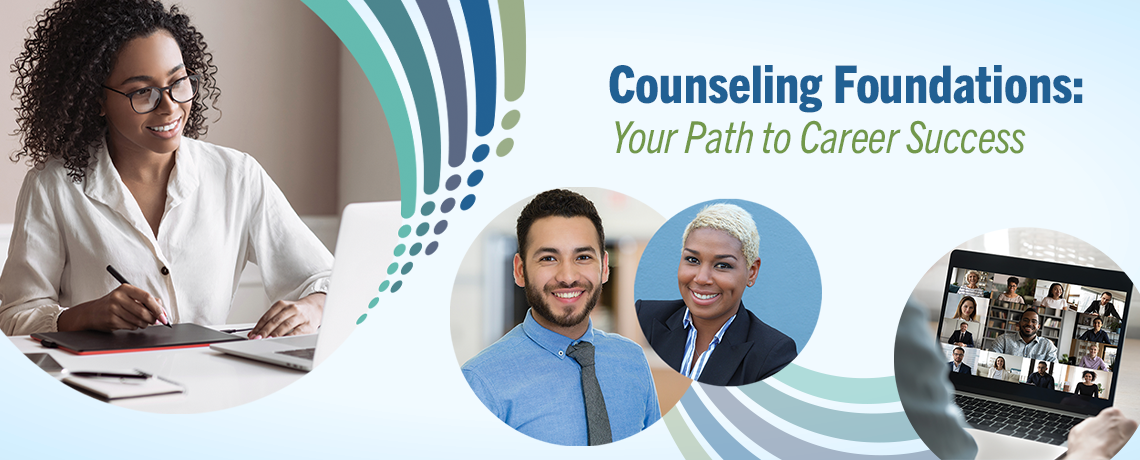 The NBCC Foundation recently hosted its inaugural virtual Career Fair, Counseling Foundations: Your Path to Career Success. A total of 27 employer and resource organizations from around the country participated as well as over 200 job seekers. The goal of this event was to safely connect our vast community of counseling professionals and counseling students to employers looking to hire qualified counselors and counselor educators.

With the ongoing challenges of the COVID-19 pandemic limiting in-person travel and face-to-face networking events, the Foundation and Professional Services Division of NBCC took on the task of hosting a safe and engaging event for counselors and recent counseling program graduates to network with companies, nonprofit organizations, and universities currently recruiting for positions.

"The need for counseling professionals is greater than ever before," says Catherine Clifton, NBCC's Director of Professional Resources, "and we wanted to open a new door for communication between those professionals and the employers looking to hire them. The virtual format allowed for introductions and interviews that might never have happened at an in-person event, even in normal times—with employers and job seekers located from Florida to Alaska, everyone had a chance to find their perfect fit!"

The virtual platform utilized for this event allowed employers and attendees to connect one-on-one via a text chat feature. Employers could also engage prospective employees through video and audio calls. Attendees were able to visit virtual employer booths to learn more about each company and view open job opportunities, as well as fill out their own attendee profile before the event, including uploading their résumé for employers to screen.

The Foundation and Professional Services Division plans to make this an annual event to be held in February of each year, with the next event scheduled for February 2022. For more information on registering as an employer or participant for next year's event, please email CareerFair@nbcc.org.