 Get Started on CCE Academy
Published 10/13/2021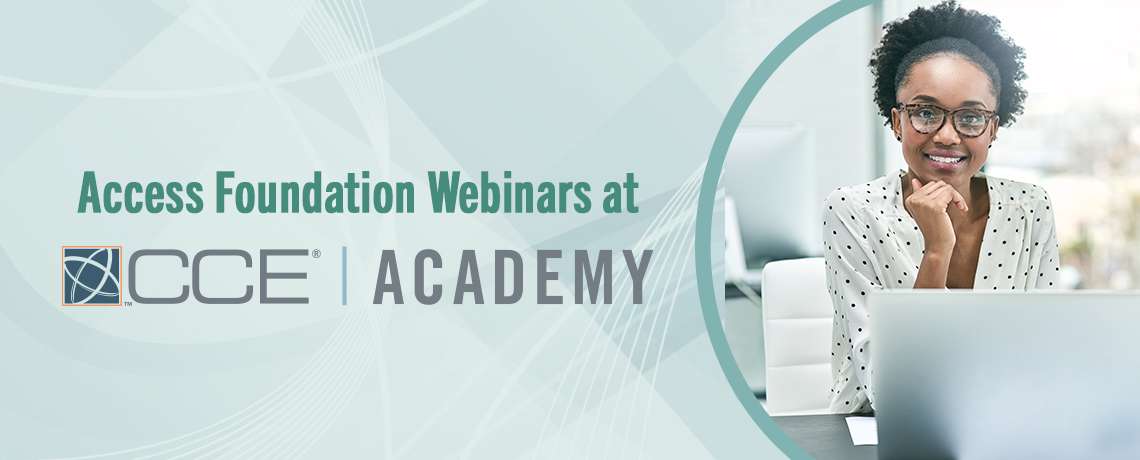 The Center for Credentialing & Education (CCE) has launched a new continuing education platform, CCE Academy. This new user-friendly platform has replaced the i-Counseling platform and allows users to access recordings of our monthly webinars and also hosts articles from The Professional Counselor (TPC). Users can easily explore continuing education opportunities on a wide variety of topics while maintaining the low cost that i-Counseling is known for, allowing the purchase of a coordinating assessment for continuing education credit.

"This new platform is a fabulous way for counselors, students, educators, and others to access high-quality continuing education at a low cost," says Catherine Clifton, Director of Professional Resources and managing editor of TPC. "I think users will really appreciate the wide variety of content and the user-friendly navigation of the site."

As always, courses are available for you to take at your own pace, and you will receive a continuing education certificate upon completion of the appropriate quiz. You only pay for the courses that you take.

"We are proud to have the opportunity to provide this valuable resource to our partners," says Dr. Winifert Lawson-Graves, Director of Business Development. "It was our goal to be able to keep our costs low and the quality high, and I believe that we accomplished that goal."

We encourage you to create an account today to access everything that this platform has to offer! If you already have an i-Counseling account, you can access CCE Academy using your i-Counseling username and password. Additionally, in the new platform, you can finish any courses you purchased and download any certificates you previously earned.

Check out CCE Academy today!